by pattherat on 14/01/06 at 9:16 pm
by Pat the Rat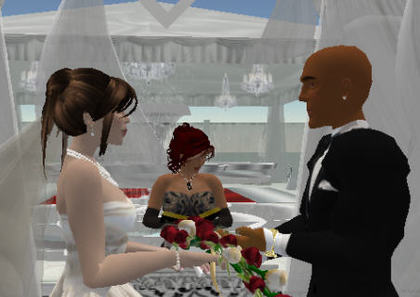 Infamous Second Life Gangster, but self-described "businessman," Marsellus Wallace, wed Mackenzie Draper today in a lavish ceremony on the island of Cameo. In attendence were many of Mr. Wallace's "business associates" as well as some of the underworld associates of the former Ms. Draper (indeed, she was given away by Galante Family member Ciara Lardner).
Mr. Wallace is of course also known under his TSO Moniker of JC Soprano. He was famous for running the Sim Mafia on TSO, which had an early but ill-fated aliance with the Wallace family mafia in TSO — a family which would soon evolve into the Sim Shadow Government and become arch enemies of Mr. Soprano's thug life and his business enterprises. The conflict came to a head when both Mr. Soprano and the leaders of the SSG appeared on CNN to trash talk each-other. He later achieved further notoriety with his corruption of Mr-President's government in TSO.
As for the wedding itself, being a gangster wedding misunderstandings led to guns being drawn at the reception, but cooler heads prevailed. Did I mention that Uri was the best man? Bad publisher!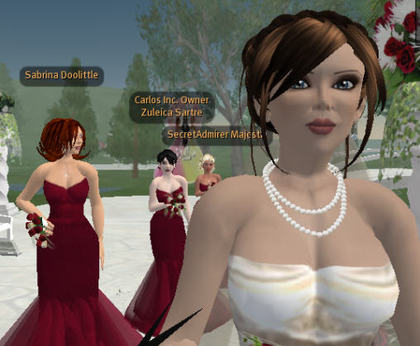 Ms. Draper and her bridesmaids.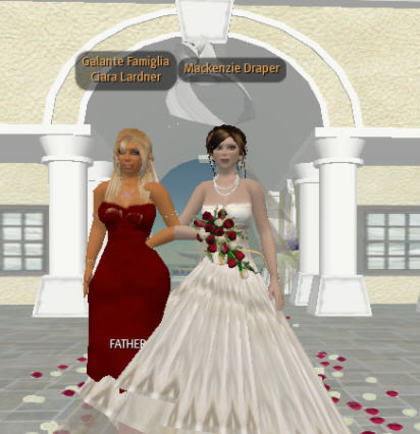 Galante Family member Ciara Lardner gives away the bride.
Mars and his studly posse.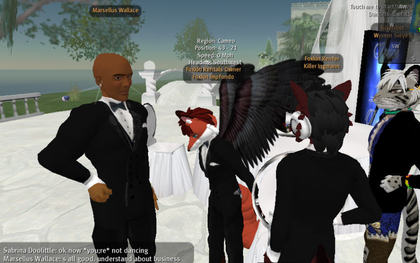 Even at his own wedding, Mars takes time out to conduct "business" with his "associates."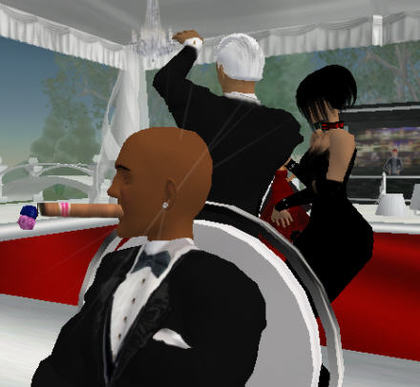 Mars enjoys a cigar during the reception.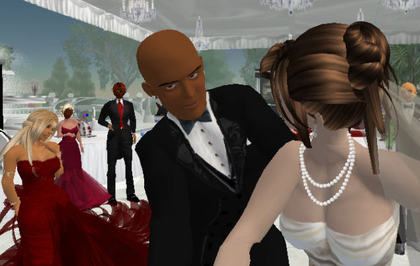 Time to cut the cake. Nice pearl necklace.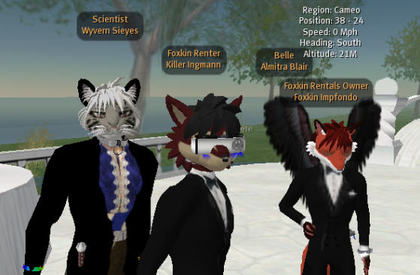 Some waste management consultants.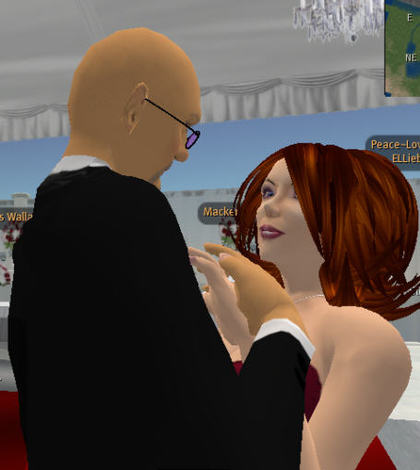 Uri hooks up with bridesmaid Sabrina Doolittle. Talk to the animal, baby!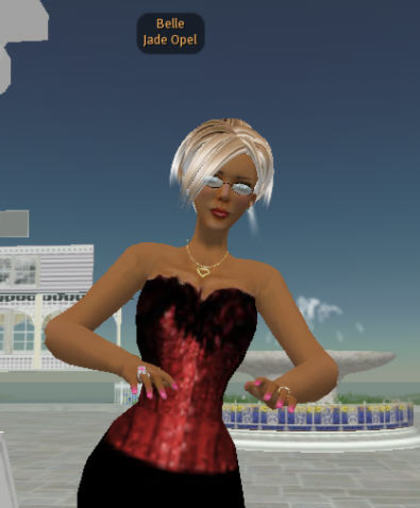 Wedding planner Jade Opel surveys the crowd nervously.