by walkerspaight on 10/01/06 at 8:10 am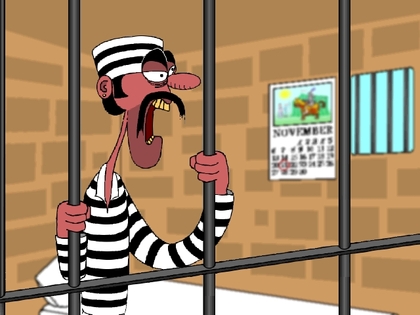 by Walker Spaight

In a development with shocking ramifications for the virtual world, Second Life's entire population of 100,000 or more residents found itself facing imminent jail time — and not the cornfield kind — after U.S. President George Bush signed a new law last week that forbids using the Internet to "annoy, abuse, threaten or harass" someone without disclosing one's true identity.
As CNet's Declan McCullagh reports, the language that makes it illegal to post annoying messages to forum boards or send them via email was added to the Violence Against Women and Department of Justice Reauthorization Act of 2005, which already forbade such activities via the plain old telephone. Now you can be clapped in irons and/or fined for sending such messages via teh InterWeb. Oh noes!

Does this spell the end of forum trolls and other idiots? Or will the U.S. jail population swell enormously as the result of a crackdown on Internet-based annoyers? Only time will tell, but this and other recent stories make it clear that VW residents are going to have to watch their virtual backs like never before.
Comments thread now open for non-annoying posts…