by Urizenus Sklar on 06/01/06 at 11:03 am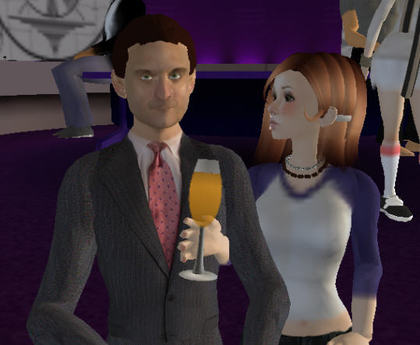 After the show, BBC guy Paul Mason chills with an SL beeb groupie.
If you haven't already seen it, we highly recommend everyone check out the BBC report on MMORPGs. The streaming video of the program is a long report on online synthetic worlds, including a broadcase from in SL, and a glimpse of Philip Rosedale's new haircut! Interesting factiod from Philip: $100K US worth of transactions take place every day in SL (maybe that was common knowledge, but this made it salient to me).