by matthiaszander on 17/03/06 at 7:40 pm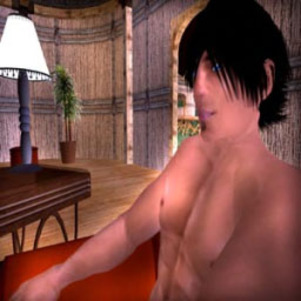 Due to frequent requests over the past 14 months or so (since the Post Six Grrrls were introduced), we at the Herald are very pleased to introduce the first of the Post Six Boys, Matthias Zander! Matthias is not only the fashion and reviews editor of the Herald, but he also creates jewelry and shoes for the women of SecondLife. Thanks to Daphne Molinari, the creator of Daphne's Delights and Forever Yours, for agreeing to do what so many had been asking for by photographing the Post Six Boys.
Well, what can I say? I'm honored to have been selected as the Herald's first Post Six Boy! It's a feature that's been requested rather often before in order to balance the weekly Post Six Grrrl that I'm personally glad finally got started.
You all know that I spend quite a bit of my time working as the fashion/reviews editor for the Herald, but I also find time to do quite a few other things, as well. I design and sell women's shoes and jewelry at my store, Alluring Elegance (locations in Isere and Forevermore), as well as designing the Forever Yours line with Daphne Molinari! In addition, Grim Hathor and I are currently in the final testing stages of "The Collective," a game based here in SecondLife that is part of the Game Developers Expo. Our launch date for that is March 20. Besides those things, I enjoy building, scripting, and DJing on Wednesday nights for RockNGames Radio, not to mention shopping (perhaps a bit too much

).
Thanks again to Daphne for photographing the (now two) Post Six series, and to the Herald for publishing them! Have a happy St. Patrick's Day!