by matthiaszander on 08/04/06 at 4:02 pm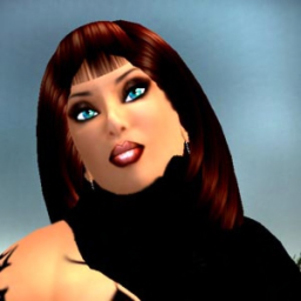 After a bit of a "Spring Break," the Herald is very happy to present to you this week's Post Six Grrrl Toni Tiramisu! Toni tends to be a woman of mystery, going through SecondLife and not joining many, if any groups, and mainly staying to herself. It appears that she enjoys playing the piano, though, and has a very nice avatar. Thanks to Daphne Molinari of Daphne's Delights and Forever Yours for these, and all our pictures! If you wish to be a future Post Six Grrrl, contact Daphne for more information.
Hi, I'm Toni and I've been in SL a a few months now. I love to explore and see all the interesting work that people do in here. I am amazed at the talents that people posess and express here in Second Life. After this shoot I'd like to get into modeling possibly. This was a great experience and I'd like to thank Daphne and the Herald for asking me to be a part of Post Six.