by prokofy on 07/11/06 at 2:51 pm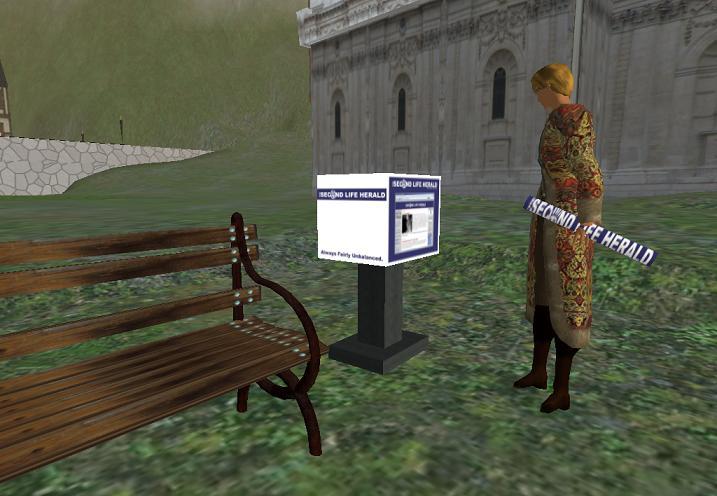 Your faithful correspondent outside the SLH Vendor in Grace, ready with a rolled-up copy of the famous real actual first virtual tabloid, ready to bop fake firsts. IM Prokofy to get yours today!

By Prokofy Neva, Dept. of Flak-Catching and Hypervent Harangues
Oh, dear. Paging Uri, get on line, quick! You have to see this one!
Another fake first. None other than Axel Springer himself, the RL news magnate, is actually buying and launching what the Guardian is calling "the first tabloid in SL."
*Cough*. Ahem! We beg to differ! The SL Herald, founded as the Alphaville Herald back in the days of The Sims Online, and covering SL since 2003, has been the avatars' tabloid of choice for AGES!
Why, we pride ourself on not only covering the news but making it if we have to, on a slow news day! We're the original "Always Fairly Unbalanced" gang here! We're the go-to guys on all the skinny on all the thugs and slugs…from our favourite game company execs all the way down to our local camp-chair Dwellfare Queens. When are these big businesses going to get it? There are people here *already*.