by prokofy on 12/11/06 at 1:51 am
By Prokofy Neva, Dept. of Stepford Wives, Trumansville, and Crop Circles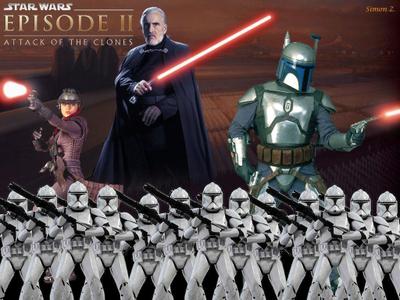 The other night I'm rattling around Juanita at the Flamingo Court/Motel of Last Resort taking the names out of the "locked" doors of all those customers who stay with us such a short time (hehe), when I get an offline email out of the blue from some guy I don't know telling me the following:
"In yet another attack against intellectual property rights–just got word that those 'libsecondlife' people and sheep have an avatar named RON HUBBARD that creates itself as identical to the avatar next to it."
Weathered in the ways of Second Life, where reporters are constantly set up with fake stories (it's like the fraud on Eve!), my eyes narrow to a suspicious slit. I take a long drag on my Superior LupineFox ciggie and exhale in rings of contemplation. Hmmm. This seemed to be a claim that the Electric Sheep Company with the assistance of the reverse engineering group called libsecondlife had made some kinda thingie that was going to threaten copyright.
"You sound like a provocateur, dude," I replied, and thought no more of it. But then….
…he contacts me again and this time writes in alarm,
"Open sourcers libsecondlife have shut down Hooper and Bonnydoon with over 30 avatars named "Mannequin ___" get this scoop as these known griefers shut down sl. This is real."
I look in the list — and whoooah there are a boatload of Mannequins as the first name of bunches of new-named avatars.
And get this! They're all born on November 7 — which those of us who follow RL communism and the Soviet Union know as Revolution Day, the day they used to roll out the tank parade on Red Square, and Brezhnev and the subsequent ailing and drunken Soviet leaders, kept alive on monkey glands, would be propped up in the cold on top of Lenin's tomb.
My mysterious interlocutor writes again,
"Nobody knows what is going on with this group, it's called a "bot," he explains. They also have one named "Ron Hubbard," he adds, " that grabs your appearance and clothes when you touch it.
I took another long drag on my Lupine.
"Definitely a set up, and fake, fake, fake," I said to myself — but I did take the trouble to TP out to Bonnydoon. All was clear in the moonlight. No green dots, or red square showing a crashed sim.
I think nothing of it…until a *second* source contacts me a few days later and says something very similar. That is, on Friday, I have my usual discussion at the Sutherland Dam about Land & Economy, and there are more new W-Hat/v-5 alts than usual, and I'm clicking and ejecting them, when one who has long been around them and in libsecondlife as well, IM's me complaining that I ejected him for event griefing (he's been a frequent flyer) and he says,
"Well, then I won't tell you about the wonderful new prim copying technology in libsl. That's cool."
So several things follow from all this. They could be setting me up to publish something false, and make me look stupid — hence my decision to publish it : ) YOU decide lol!
Or they could be bragging about some experiment that they may claim is about trying to close off holes in SL, but in fact may open them for some.
I flew out to BonnyDoon today and didn't see anything odd. I chatted with a shop-keeper who told me that wierd science-fiction stuff did happen in the sim — but then, it was SL. What isn't wierd in SL? He pointed to a guy next door who had made this amazing replica of SL land in a kind of geodesic dome.
He pulled out of inventory this tree stump, that when you click on it, it just starts growing and adding branches and filling up your whole sim if you let it. It was neat.
I didn't see any Sheep named Dolly so after clicking here and there in BonnyDoon and Hooper, I went back to work. I've come to see that what cheers the libsecondlifers and hatters and whatnot is the feeling that they can have power over other people — make them squirm, make them worry about their art, make them feel they may suffer.
The fact is, this is the future of our future. We live so much in the present tense of SL that we forget it's the future for most people, and because we think we are such early birds already in the future, why, we already know everything about what the future is.
But we don't. Most likely, land values and intellectual property as we knew it in our clutchy meatsack world, with all its wants and needs for "recognition" and "copyright" and "money" will fall away like so much burnt ember once we're all fired up on the Metaverse.
The Metaverse will just be about copying lots of stuff and moving it hither and yon. Why wouldn't it be? I mean, there can't be barriers and silly concepts like "your inventory" or "my inventory" or "your creation" or "the requirement that I pay you for that object". Information wants to be free. And so does stuff and land and your clothes.
So it makes perfect sense that engineers, especially of the reverse variety, who inevitably care more about process than commodity, will copy everything and paste it all over, especially — eventually — in places where it's just better than Second Life is.
Sure, it sounds scary if a creepy avatar named Ron Hubbard touches you and copies your expensive look, but then isn't that just tough titties? I mean, you're on the Internet, where everything is copyable and not locked down a whole bunch. Someone will come along and create the equivalent of those things on jpegs now on some websites that say, when you right-click on them, "You are not authorized to copy this" but they may take awhile.
Basically, you have a situation that even a non-tekkie can understand: if the Lindens can make and keep copies of everything, so can anybody. But there's more to it than just copying.
Flouncy dresses, flashing swords, mansions — these aren't objects and commodities as all the programmers love to tell us, but features of their software. Now you see a tree. Now you don't!
And that means virtual things are more like events than things. They are created, appear, rise, and set as you log on and log off. Do you ever look at that TV movie you saw in RL again…well…EVERY time? You don't go back and read last month's newspaper. Nor did you ever really wear that Second Life gown again, did you? It sits in inventory, clogging up the asset server. All of SL is ephemera; all of it is eterntally new. It flows.
Hardline Marxists love to quote Proudhon's "All property is theft."
In the dystopian world of the future Metaverse, concepts like "my property" or "my design" are all going to be turned on their ear. Big companies will hire designers and programmers not for their discrete IP and making of discrete things to be re-sold in some kind of "market,", but will hire them for their capacity to create major, compelling events at grid coordinates that people come to — and then move on to the next thing. The props for that stage-set might even be handed out that day after the big show to the audience, without any fussing over "IP", because to keep the audience, the flitting mob, the creators will have to make something new — again and again and again.
They will be valued not for creating a static thing that grows in value with preservation or resale, but for creating flowing events brand-new every single day as the synthetic sun rises four times on the artificial horizon.
UPDATE 11/11/06
Just got another tip that SuezanneC Baskverille has posted some screenshots on Sluniverse.com of the clone-maker cloning her avatar — and Aimee and Hamlet don't escape the treatment.
She also published an interesting little editorial about activities on Hooper:
"Gridcrashers Plastic and Disco Duck in SL again, thanks to Baba Yamamoto. These are just prims with some some llSetText floating atop them, not real avatars with people behind them. Intended as a joke, I assume, but given that this display following a lengthy down time for the Hooper sim that apparently resulted from LibSL activity, it doesn't show very good taste or judgement. The down time for the Hooper sim caused problems for the other land owners in Hooper. I doubt they find the joke real funny. The LibSL crew might want to consider trying to present a positive image instead of making themselves look like troublemakers for no good reason."

SuezanneC has a photo titled, "Ron the clonebot copying Howie Lament copying Philip Linden".
Here's the obligatory Youtube as well — pretty creepy.