by Urizenus Sklar on 06/11/06 at 8:43 pm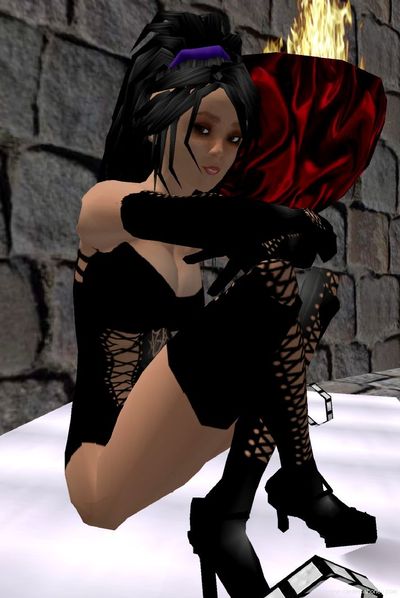 Rates going up? Screenshot of Cardie via cardiemahoney.com.
According to infamous Second Life Escort Cardie Mahoney, the cost of professional cybersex is bound to rise by virtue of the recently announced price increases for islands. Her reasoning is as follows:
With the island tier going up, the owners of new islands building clubs (and there are a lot of them out there planning, building, and trying to hire me) are going to need to bring in more money. So they've got a few simple things they can do. They can get more girls in (which means we'd have to work harder) or they can simply raise the percentage that they take from our fees. Which is more likely. So if I was with one of those employers, I'll get less take-home, which means I'm going to have to work harder and increase my turnover (which for sure will drop the service level) or I'm going to have to raise my prices across the board.
Zounds, can things possibly get any fucking worse!!! (By the way, what is Cardie doing in Crayonville?)