by Pixeleen Mistral on 02/11/06 at 11:40 pm
Fiend Ludwig reporting live on location in Opelessence: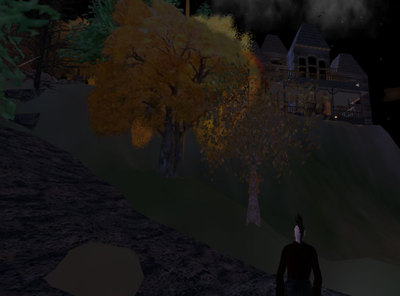 Luckily, I was able to hitch a ride to the end of the road a few hundred yards down the way, leaving Cazzi and her sharp grin behind. From there, I trudged up to the manse on Ghost Hill and entered with some trepidation the gore-spattered house. With some effort, I discovered several hints as to the whereabouts of young Stephen but the horror of the scene did at one point become overwhelming, so finding some respite from the mayhem, so I sat for a few minutes to gather my wits.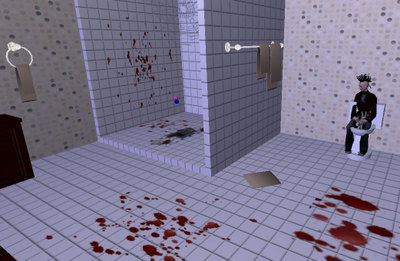 Following the clues to the basement – a dungeon teeming with medieval-looking apparati of unknown use – I feel confident that I am close to solving the mystery of the Fonzarelli kid. Perhaps if I examine this steel contraption more closely….aaargh…
To be continued…