by Urizenus Sklar on 25/11/06 at 2:08 pm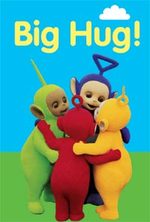 In one of the more nauseating examples of SL log-rolling we have seen, Philosopher Peter Ludlow joins Crayonista Joseph Jaffe on episode 64 of his "Across the Sound" podcast. Topics discussed in their highly focussed one hour discourse:
IBM, Jay-Z, Pontiac, Jimmy Kimmel, Nissan, crayon, Urizenus Sklar, Second Life Herald, Mark Wallace, The Sims Online, Alphaville, Everquest, World of Warcraft, Stumpette, Amanda Chapel/Vale, Wall Street Journal, Britney Mason, Cardie Mahoney, LEO Burnett, Ogilvy, BBH, C.C. Chapman, Shel Holtz, Coca-Cola, Wells Fargo, Linden Labs, Millions of Us, Tom Cruise, MI3, The Aristocrats
More details below the fold:
Topics of discussion in Across the Sound #64:
Hazing/Rights of Passage
Should you be a unicorn or dress in a 3-piece suit in SL?
SL as a place to do business (B2B)
Forget Web 2.0 or the "Socal Web"; this is the birth of the experience Web: Web 3.d (telepresence)
What is SL SuperModel Cardie Mahoney doing on crayonville Island?
Marketers entering Second Life/How Marketing can work in a Social environment
The Reach conundrum (Jaffe Juice post: Memories)
A Rant on Nissan
The extremes of Second Life
Staying Power – Wells Fargo disbandoned or moved their "island" to Active World, but left SL nevertheless
SL scaling for future growth
Winners & Losers: Peter's picks 2 winners, the avatar Anshe Chung (the quintisential frags to riches story) and the PR/marketing industry (for getting their acts together in SL); Joseph's winner is Borat/Sascha Baron Cohen and Losers are those who minimized what could have been a brilliant idea with Jay-Z performing in Second Life