by Pixeleen Mistral on 20/12/06 at 1:46 pm
Dustin Linden feels pretty – but will he get cold?
by Pixeleen Mistral, National Affairs desk
Earlier this morning a usually reliable source drew our attention to a special holiday treat for Herald readers – a naked Linden at what appears to be Pathfinder Linden's new photobucket gallery. It was unclear at press time if this photo was shot in a PG sim – let's all assume the best and hope it was mature land or Dustin Linden could be looking at an abuse report.
Of course, it is *possible* that Pathfinder did not really take the candid photo of Dustin Linden in the raw – but it certainly looks like Dustin – and we have heard Dustin likes helicopters. At press time, IMs to Dustin asking about the designer of his skin had gone unanswered, but we will certainly pursue this story as only the Herald can.
[photo after the jump]
A certain level of skepticism goes with the job here at the Herald – how else could we bring you only the finest in metaverse tabloid journalism – so we have to ask ourselves, could Plastic Duck be somehow involved here? As a photoshop artist? Is it possible that Pathfinder Linden did not really set up the photobucket gallery?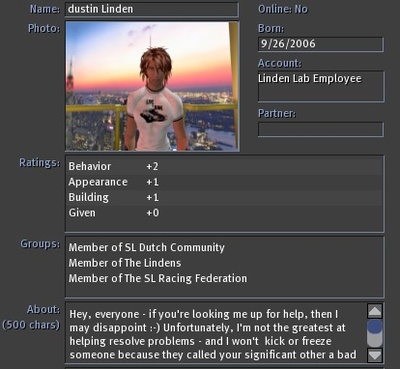 If anyone sees Dustin Linden in-world please send us your photos so the Second Life community can decide for itself if Dustin is the hawtest Linden – and maybe share some freebie clothes with him, too – in case he gets chilled.