by Pixeleen Mistral on 08/12/06 at 2:09 am
Prokofy Neva banned from official Linden blog

by Pixeleen Mistral, National Affairs desk
Thursday, Torley Linden banned Prokofy Neva from commenting in the official Linden blog, for "trolling". Of course, trolling is in the eye of the beholder, and recent shortcomings in Linden Lab's software may have led to short tempers for those in the Lab – perhaps even for the perpetually and strangely happy Torley Linden. Perhaps dancing for over a week to explain that search functions might get fixed soon, and thinking of yet another excuse for what is clearly a completely overtaxed database might cloud one's perspective. Can someone send Torley some love?
Apparently the blog ban was caused by Mr. Neva's responses to a blog post announcing a town hall meeting December 20th. Prokofy Neva raised a number of questions about the Linden's support for the libsecondlife reverse engineering effort. Libsecondlife is the open source toolkit that has been used to create god mode clients that can see where normal Second Life client cameras cannot easily go – a boon to voyeurs, mega prims – which exceed the normal prim size limits, and the infamous copybot and similar exploits for copying user created content by replicating without regard to the creators digital rights management controls.
This ban from the official Linden blog mirrors events from last year when Mr. Neva was banned from the Linden's official forums – again the reason given was that a Prokofy Neva post is likely to stir up discussion as uncomfortable issues are raised – and discussed at length. Evidently Linden Lab is not a fan of robust discourse on its forums and blog.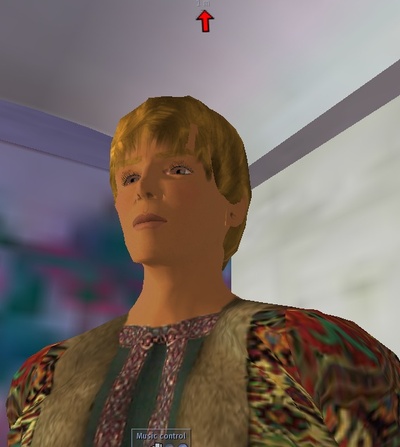 Prokofy Neva banned for "trolling" Linden blog
Shortly after last year's forum ban, the Lindens changed their forum policies so that forum infractions could result in in-world sanctions. Similar policies have been announced for the blog. When the Herald asked Mr. Neva if there was any threat of in-world sanctions or Second Life ban to go along with the blog ban, he said as far as he knew Torley was only banning him from the blog. Mr. Neva also said that he had already written to Philip Linden, Robin Linden, and Jeska Linden to protest Torley's action – but was pessimistic about any action being taken to rectify the situation.
Given the number of blog entries that have attracted vitriolic criticism of the Lindens by any number of residents, some might find it surprising that Prokofy Neva is being singled out again for disciplinary action – but if the Lab wanted to chill free speech – at least on its blog – taking aim at a high profile critic might be the most expedient way of sending a message to the residents at large. This might also have the effect of making some residents think that the Mr. Neva's criticisms were hitting a little to close to home for the Linden's comfort.