by prokofy on 09/12/06 at 11:44 pm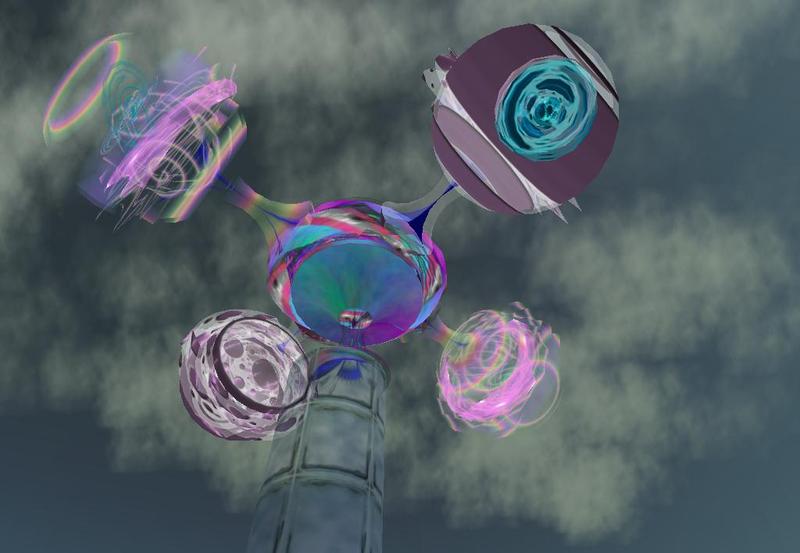 Power Trippy sculpture by Sabine Stonebender at the Linden Office in Kirkby.

By Prokofy Neva, Department of Rumours, Speculation, and Inside Dope for Inside Dopes
It was the great and wise Aldo Stern, originally of the The Sims Online, who once said, "Second Life is not a product in transition; it is a transitional product." Of course, none of us knew where SL was *going* — rather like Gogol's famous Russian troika.
Word has begun to leak out of SL Views, or as I dubbed it, "the Octocracy." That's the special, private sessions the Lindens have been holding periodically with a select group of 8 residents who represent — for LL at least — various experts or constituencies with whom they'd like to discuss future features. The third SL Views session is underway this weekend. So what's coming down the pike?
The word is that there will be whole new other worlds — that LL will allow companies to market SL under another name. That is, apparently companies will be able to buy a software from Linden Lab that they won't call Second Life — they will be able to give it any name they like, and install any user interface they like to go with it. We had heard talk before about the third-party registration API; the Herald had also reported speculation about some marketing companies possibly already having access even to the user interface. This concept sounds like it would go further.
But…further…where?
Will these other worlds be on this same grid with us, but hidden and behind a barrier, like the Teen Grid, and like the hundreds of unlisted private islands? Or on another server farm completely?
And what is the time-table for this new concept?
Even more of a surprise is a rumour that not only will more worlds be spawnable, but another world, said to have some 30,000 people on it already, is going to be connected — or as sources say, transported — to Second Life, or used with the SL client — or an adapted SL client. Now, how will that work?
We're not likely to find out anything more about these new worlds — those attending the session reportedly have signed NDAs.
Now, would this be a good thing? At first, one can't help thinking that it would be great, because it means that the load now bearing down on the 4,000 or so odd servers in San Francisco and Texas would be lightened, and other shards, so to speak, would get started.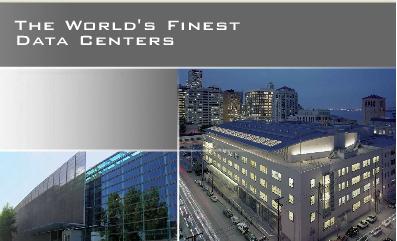 Yet, one source is unsettled by the news, because, it "feels like we are part of a test-load,getting a product ready for shipment,and SL will have an end." It *is* unsettling to think that our cynical reveries about being so many green dots in a glorified beta stress test…are in fact on the mark.
Often people say that they are waiting for a better world; another world to spring up because SL is so laggy, problematic, played out. Now the Lindens may be taking care of that wish, and making it possible for some to make that journey. It's likely to be only the wealthiest or the largest institutions, however, who can either afford the license fees or their own servers to host the program.
The news will be thrilling for those special few ushered into the fold now at the Lab, and exciting for any big corporations that have the resources to take advantage of this transitioned product.
Yet it's discouraging for those of us who missed the glories of beta and merely came in the next waves to settle the grid — possibly to be told down the line that either we pay even more to buy out our own homes or businesses — or get shaken off the servers….