by Pixeleen Mistral on 08/12/06 at 8:19 pm
[Editor's note: This week we have a special treat - our Post 6 Man is Stroker Serpentine - a legendary and historic figure in Second Life, as photographed by another legend - Marilyn Murphy - the photographer/visionary behind Players, SL's in-world erotica magazine.]
I came to Second Life kicking and screaming. I really enjoyed my old world and the relationships we had developed. It was an "adult" site with every diverse taste you can imagine. It was however a 2-D experience. My curiosity got the best of me. I was totally enthralled with the ability to customize your own environment here.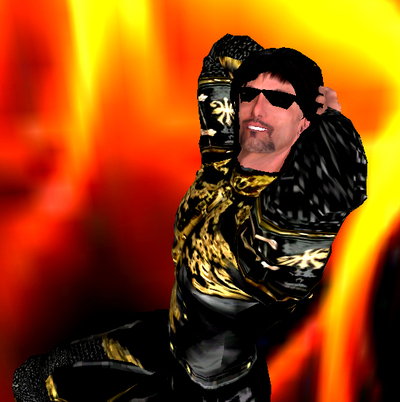 Admittedly, I saw a myriad of salacious opportunities. My first business was selling sunglasses at Feliciaa Feaver's "Paradise Island". I made my first 100K (which in those days was worth about $600 USD) I was hooked. I still wear a pair to this day. My lucky charms.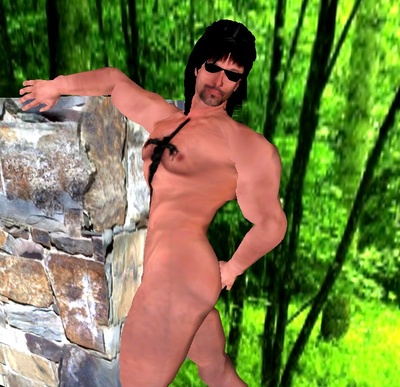 I then created Second Life's first sex bed, I haven't looked back since. The friendships that were forged in those early days with less than 2000 members remain near and dear to me. These days my time is split between my SL Family, Strokerz Toyz and expanding Eros. I wish everyone a Merry Christmas and a Happy New Year….and of course, Have a SexGen Day!