by Pixeleen Mistral on 29/01/07 at 6:48 pm
Get A Life
by Heartun Breaker, syndicated advice columnist.
HEY HEARTUN ~ I'm a homosexual who lives in Montana — land of cowboys and intolerance — and I live with my parents while I go to college. I want to get the hell out of this square, underpopulated, shit hole some day but for now I'm kind of stuck here. There are no gay bars or hangouts here. My only real outlet for my sexuality is here in Second Life, where I am a Gay Furry.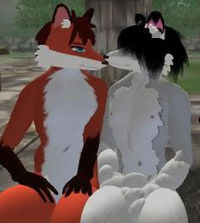 When I first joined I was such a slut! But since then I've settled down a bit and have had a couple of semi-monogamous relationships, one of which I am in now. This new guy knows some of my real life contact information too — a post office box I keep for personal stuff. And he sends me Viagra and meth to enhance our sexual play. First I just tried the Viagra, and LOVE it!! but had been afraid to try the meth. My curiosity won out though, and I was blown away. The experience, especially when combined with Viagra, sex toys, and prolonged sexual play both on SL and through web cams, is absolutely amazing.
Now my lover is pushing to meet up in real life, something I'm not really comfortable with — but he has the Viagra and meth, and I do like him even though I don't know that I trust him that much. I feel very vulnerable, but this is amazingly exciting! ~ MALE ORDER BRIDE
DEAR MALE ORDER BRIDE ~ When I was in college I used to take my vacations and go cross country hitchhiking to visit friends and explore America. It was exciting! I got an incredible adrenaline rush whenever a stranger pulled over to pick me up. Most of the people I encountered were really quite nice and often very interesting. Unfortunately, a few were not nice at all.
It was a steep and painful learning curve, but I quickly learned to go with my gut right away. If someone pulled over to pick me up and in that 10 seconds we size each other up as I open the door and say "How far you going?" they — in any way — made me uncomfortable, I would back off. Many times I couldn't even put a finger on what it was about them that was unsettling. Often, like this one time on I-65 just north of Birmingham, Ala., I knew I was looking into the eyes of a serial killer or rapist.
Every time I said "Thanks for pulling over, but I think I'll pass" the driver knew I was basically calling him a perv. All of them would curse me out at that point. I'm sure I misjudged some of them. But every single time, early on, that I ignored my initial gut reaction I quickly regretted it.
MOB, I'm not going to lecture you on the dangers of taking drugs. You are old enough to know that you are tap-dancing on thin ice with that anyway. But regarding a real life hook up with this guy — give it a pass. Trust your gut. You all but said you think he's got a dangerous agenda, and lets face it — he is sending you drugs through the mail and knows you are in a remote place with a big secret, and are highly vulnerable. If you can't ditch the drugs I'm sure you can find a new dealer, no place is so remote that drugs can't be found. ~ HEARTUN BREAKER
---
HEY HEARTUN ~ Sex in Second Life never really attracted me, I mean it isn't really sex… you know? And ever since I divorced my second husband I just hadn't given a crap about involving anyone else in my pursuit of the 'Big O' — you know?
But this guy I met the second day I was in Second Life talked me into getting a web cam. Have you ever used one of those? (giggles) He's half my age (still quite legal, I'm no spring chicken!) but we start off playing in SL and soon enough (giggles) we've got our web cams going too and we're pleasing ourselves and IT'S JUST SO DIRTY I COULD DIE! (giggles)
I'm a mid-40′s mother of five! And he acts like I'm a goddess! Oh, and Heartun, he is soooo hot! I didn't date men this hot when I was younger and looked my best. ~ DIRTY MILFSTER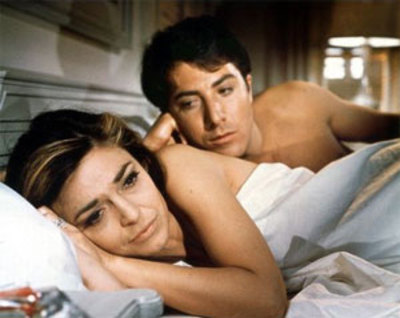 DEAR DIRTY MILFSTER ~ First off, just because you sag here and there doesn't make you too old for sex. The only organ required for good sex is the brain, the rest are certainly nice — but totally not necessary if you can get turned on by someone (or by yourself!)
It sounds like you've got two issues going on here: you dig being a dirty, dirty girl and you are completely flattered that a hot young guy appears to dig you.
First, let me say that you are a dirty, dirty girl. Maybe you should ask your boy to punish you. He may be old enough to play, but may not know how to take charge and the art of being dirty involves dominance. So urge him to give you little tasks. If he can't come up with something, try to hint that it would be sexy if he were to order you to go to work in a skirt an no undies — and send him an email or an IM from your workplace about how it feels. Urge him to take charge and to challenge your comfort zone.
Second, you seem to be surprised that a pretty young man would be turned on by a woman who's been there and done that. Don't be. This guy may not be in it for the long haul, but is that a bad thing? I mean, enjoy him until you find better or he loses interest! This is just good sex play! Young men aren't often faithful, but some of them are smart enough to know a good thing when they see it — and you are so sexually repressed, bursting at the seams, served on a stick horny and ready to go you just scream 'fuck me hard!'
Have some fun. Don't hold back. ~ HEARTUN BREAKER
---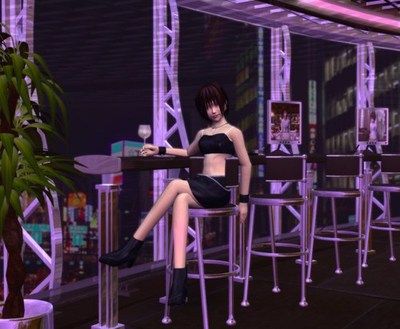 HEY HEARTUN ~ When I came to Second Life I looked around at a lot of jobs so I could make money so I could buy fancy clothes and a sweet little house. I started with pole dancing at a club. After a while I bought a nice enough skin and some animations and sexy clothing and I tried to be a model — but I couldn't find anyone who wanted to pay me so I switched to being an escort.
I get clients, but most want to argue about my price — which is amongst the lowest of any of the Escorts I know. Others want me to do gross stuff like AgePlay and Furies. What do I have to do to start making some real money instead of the chump change my patrons kick out? ~ IMA BARBIGURL
DEAR IMA BARBIGURL ~ A hot skin and a bunch of sexy animations do NOT a good whore make! The sex trade in Second Life is robust and a really good whore can get a ton of Linden for getting her (sometimes his) clients hot and bothered. But you have to paint a picture. The sexy pose balls and such are just props — you gotta work hard for your money. You are selling fantasy.
First off, lets put aside this idea that you are having intercourse. You aren't. Virtual sex is assisted masturbation, sometimes assisted mutual masturbation. Seeing his avatar boinking your avatar is nice, but its the human element behind the avatars that excites him. You've got to find his fantasy first, then provide him with it. Best way to do that is to ask him up front. And you really have to listen, because being an escort is all about getting repeat business… and referrals.
When he starts telling you about his fantasy, listen carefully and ask leading questions that draw out more details. If you can do this in a quiet place with a casual setting, like a lounge or a bar, that'll help. Even if you are chatting in instant message, paint the picture. This is also a great time to discuss your pricing terms and to get paid. Just like real life this is a cash up front kind of business. A little haggling is allowed on his part but if he tries to beat down your price much you haven't sold him on your ability to satisfy his fantasy. Go back to the beginning and talk up your features and benefits.
When the preliminaries are taken care of go to your love shack and engage him in dialogue that acts out his fantasy. Be detailed. Tell him what you are doing to him. Tell him how what he is doing makes you feel. Be poetic and graphic all at the same time. Learn to pace things. If he busts a nut early, be kind and offer him a complimentary back-rub to enhance the value of the encounter. If he's up for it in a reasonable amount of time, give it another go. ~ HEARTUN BREAKER
---
If you have a question for "Get a Life" just email HeartunBreaker@gmail.com. All submissions become the property of HeartunBreaker.com. We reserve the right to edit submissions for brevity and clarity. No 'real' or 'game' names will be published. No part of this service may be reproduced in any form without the express written permission of Heartun Breaker, except that an individual may download and/or forward articles via e-mail to a reasonable number of recipients for personal, non-commercial purposes.