by Pixeleen Mistral on 19/01/07 at 9:50 pm
[Editor's note: One of my best friends in SL is Marilyn Murphy, the photographer/visionary behind Players, SL's in-world erotica magazine. At this point, Marilyn really knows how to get my attention - so when she said "Pixie - you HAVE to see Patrice, she will rock your world" I dropped everything and - OMG - was Marilyn ever right.]
I am very happy that Marilyn asked me to do this shoot, and very flattered. My body was made and modified for me by Kalyrra Heart, and my skin was specially made by my SL pal and sis, Govindira Galatea.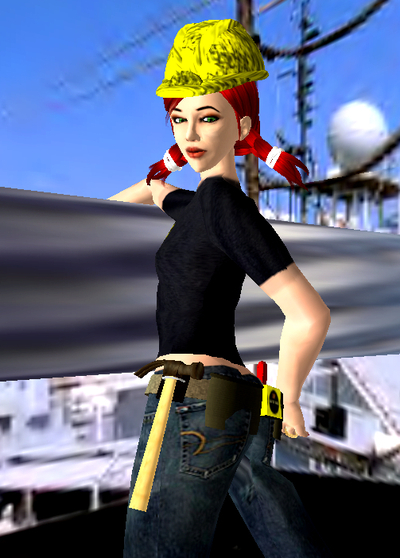 I am a happily married lesbian, in Second Life, to ma belle femme, Véronique Lalonde. We live on a beautiful beach in Iron Fist, with great neighbours.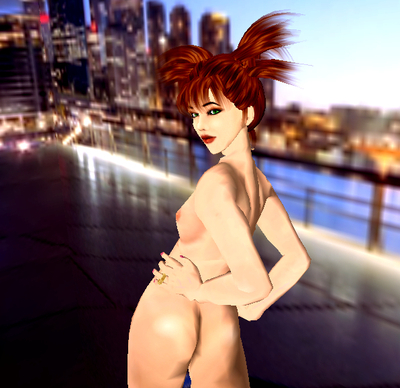 I work as a terraformer, making Second Life look more beautiful. I have a blog at http://patricesterraforming.blogspot.com. When I get on that bulldozer, well, let's just say that more than the engine gets warm.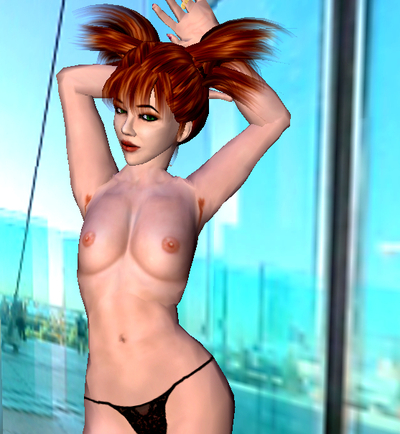 I love swimming, skydiving, and socializing and dancing at my local club, the Velvet.