by prokofy on 08/01/07 at 7:49 am
Link for new revolutionary development still not now working (UPDATE 10:00 am EST).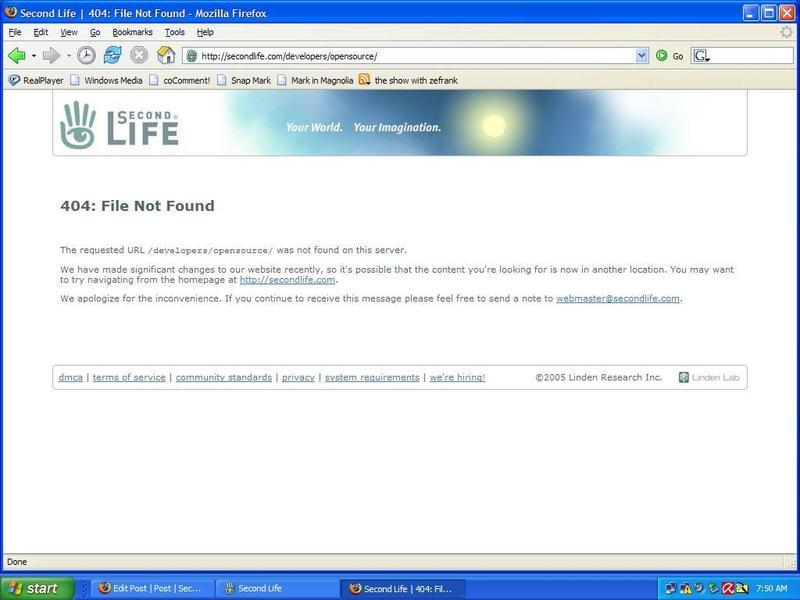 I'm sure many more tekkie heads will be around to parse the significance of this cyberspace-shattering development, but Phoenix Linden just announced that Linden Lab is open-sourcing the Second Life Client.
First question: what will this do to land values?
Seriously, this is the model the Lindens have used to raise money for their own bottom line; will it continue to work for them and for those who make money in SL from land and content development?
What will it mean for intellectual property?
The announcement comes so much earlier than anyone thought, that I had to wonder if Phoenix was leading a rogue band of Lindens that have decided to break away from the mother ship.
Unfortunately, the page with the download is broken already, probably from being bombarded by too many metaversal myrmidons.
Let's play pirates!