by Pixeleen Mistral on 18/02/07 at 10:28 am
Furries on the runway – is nothing sacred?
By Pixeleen Mistral, National Affairs desk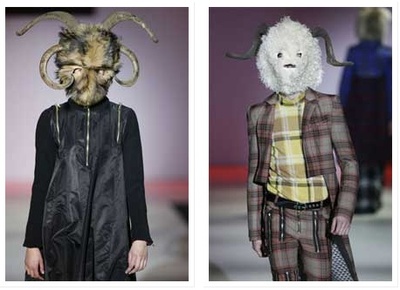 SL – RL furry crossover crossdressing fashion?
The Herald mojo wire made some strange sounds this morning and coughed up a furball of an RL fashion alert. It appears that some designers have been spending far too much time in Furnation, and it has begun to affect their work in RL – if this page at we-make-money-not-art.com can be taken seriously.
Our fabulous furry freak friends will want to study the entire gallery at NewsFashionWeek.com.