by Pixeleen Mistral on 26/02/07 at 8:02 pm
Software written by kittens in a feather factory
by Inigo Chamerberlin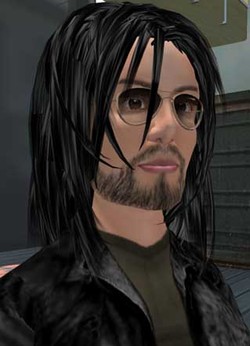 I've been engaged in testing the 'First Look' Second Life viewer since it first became publicly available and I think its development process tells us a great deal about why Second Life is so flaky.
My system is fairly high spec and is capable of handling any software you care to throw at it, it's stable, fast and reliable.
The initial releases of the First Look viewer amazed me. By simply allowing the graphics card GPU to do its job and not loading the main CPU excessively, a huge increase in raw performance – as measured by personal fps – was achieved.
There were a few bugs and the client wasn't totally stable, but I, and others, were completely blown away by the ability to exceed 100fps in areas where 'only' 40-50 were previously possible (and yes, I do know about the ability of the human eye to assimilate images over time thank you – I'm using, as we all do, fps as a measure of combined software/hardware performance).
This looked like a brilliant update. Massive performance increase, far superior rendering, resolution of the infamous alpha order issues, with a few minor glitches!
However, as time, and versions, passed, it became evident that bugs were being introduced at an ever increasing rate, rather than being reduced, and that the First Look Viewer's performance advantage was also being steadily eroded.
Various comments from testers made it clear that people were attempting to use it with hardware which is NOT within the Second Life PC Minimum Requirements specification. Indeed, using hardware about which there is a specific warning that Second Life is not compatible with.
From happy responses in the blog it also appears that efforts were being made to render the First Look Viewer compatible with these types of hardware.
Now I could be wrong here, but this strikes me as a really stupid way of pursuing development of new software. Surely one starts out with a target hardware profile – and STICKS to it?
What precisely is the point of making alterations to the software which introduce thoroughly bizarre bugs, such as disabling the Escape key functionality of all things, simply to accommodate the requirements of people who want to use Second Life with hardware which, if they bothered reading http://secondlife.com/corporate/sysreqs.php they would realise was not actually supported or compatible?
Especially when the First Look viewer ISN'T just about giving us full use of our expensive graphics cards – that's something Linden Lab could have done literally years ago, had they found the motivation. No, First Look Viewer is about Microsoft Vista compatibility!
At which point making the First Look viewer compatible with such low end oddities as the Intel Graphics Chipset, commonly fitted to entry level PCs, laptops especially, becomes even more ridiculous, as Vista is well known to have very high graphics requirements…
A train wreck in the making
The only reason I can see for the developers having got into such a mess with First Look – which, by the way, besides 'featuring' a disabled Escape key, also now suffers transaction issues making shopping tricky, to say the least, AND has the 'Account History' feature disabled, (yes, I KNOW you can go to the website and look at your transactions history – currently at least 24 hours out of date, which is no use whatsoever in dealing with customer complaints about failed transactions!) – is the 'kudos' of managing to get it to work with some unsupported and obscure hardware…
Yup, getting the latest software to stagger along on inadequate hardware is 'cool', and your peers will probably applaud you.
But it's NOT what you are being paid to do, especially not at the expense of functionality for those who take the trouble to ensure their hardware falls within the 'supported' spec!
And this software, for those of you who may not know, was being pushed for release LAST WEEK! The only good thing about that was that someone, I suspect Steve Linden, had the good sense to realise that it was a train wreck in the making, and stuck out for a postponement.
For a long time I've been puzzled by LL's ability to churn out updates which function more like down-dates. I've generally chalked it up to poor management practices (the Tao of Linden and so forth).
Actually watching the First Look project and seeing how it 'develops' has served to confirm my opinion and crystallise the issue for me.
The Tao's ridiculous exhortation to 'Make Weekly Progress – we believe that every person should make specific, visible individual contributions that moves the company forward every week' is absolute bollocks.
It's a concept that locks developers into the 'never retreat, never surrender' mode. You CAN'T rewrite because you HAVE to deliver something this week. Which is a dogma that leads to such outstanding success stories as the German defense of Stalingrad for example…
It's a great shame that Philip Rosedale once heard about Scrum Management – and completely failed to 'get it'.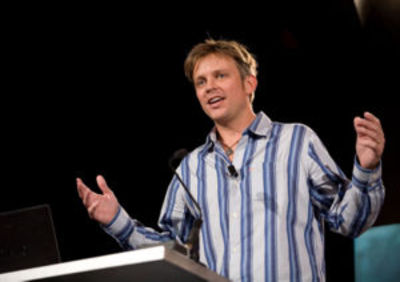 St. Philip of Linden has heard of scrum management
What he's come up with is a bastard form of Scrum Management which absolves him from a great deal of responsibility, this hybrid actually works quite well in early stage development, but is virtually useless at this stage of SL's development.
It's also clear that the First Look project has suffered, and continues to suffer, inadequate management. If there ever was a clearly defined target hardware specification it's been forgotten and the development team are chasing around like kittens in a feather factory, instead of focusing on clearly defined requirements.
The result is that we now have a product that is slower and buggier than when it was introduced, has several essential standard client features crippled, but runs on a few non-target graphics chips which won't run Vista, which is the true purpose of the First Look project in the first place. Not an optimum result by any means.
And THAT ladies, gentlemen and others, demonstrates why Linden Lab is floundering helplessly on the software development side. Management. Or more accurately, the inadequacy of it.
The Tao of Linden seems to have served Linden Lab well during the early days of development, the real beta stages of SL.
It has had the unfortunate side effect of saddling LL with a nasty legacy of poorly commented, unstructured and difficult to work with software, nothing that couldn't be fixed with a clean sheet of paper and a dedicated team of well managed developers with a well defined goal though.
However, at this point in SL's development (and 'this point', as I have said before, actually started back around 1.5) it's hopelessly inadequate and is in fact restraining development of SL to an unacceptable extent, as well as poisoning SL's reputation with the steadily increasing number of un-retained signups.
The number of signups is no longer anything to crow about. The number of un-retained signups is, or should be, to the board of directors, if not Philip Rosedale, positively frightening.
'A satisfied customer will tell two or three others, a dissatisfied customer will tell seven or eight' – look at signups versus retained and do the math for yourself…
This wasn't written to knock St. Philip of Linden, and definitely not those who have the misfortune to be so poorly led by him. Far from it.
I'm trying to catch the attention of one or more of the responsible adults on the Board of Directors in the faint hope that they can bring some mature management practices to Linden Lab. Something we all should be pressing for if we want to see SL continue.
Meanwhile things will continue much as before, and shortly the First Look viewer will be released as the default viewer – be afraid, be very afraid if someone doesn't get a grip on this one…