by Urizenus Sklar on 02/03/07 at 7:35 pm
Here is an interesting question. Body Doubles is a Second Life company run by Persia Christensen that sells body shapes that supposedly correspond to RL stars along with instructions on how you can make your avi look like the star. From Persia's promotional literature:
With this body double shape and my avatar suggestions, you too can look like the gorgeous, Scarlett Johansson! Great care has been taken to make this shape look as close to possible as the actual, real-life model.
Now presumably the stars could object to their images being used to sell these products in Second Life, but could they object if it was only the shape that was being sold? Paging Virtually Blind.
More screenshots and details below the fold.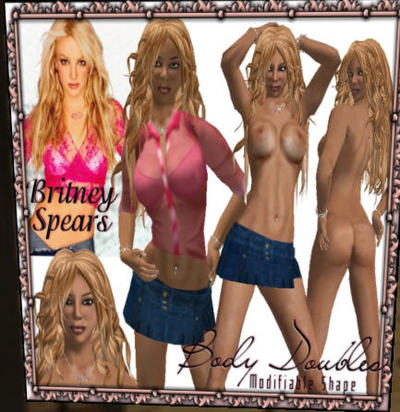 Better update the instructions here. Bald is the new blonde.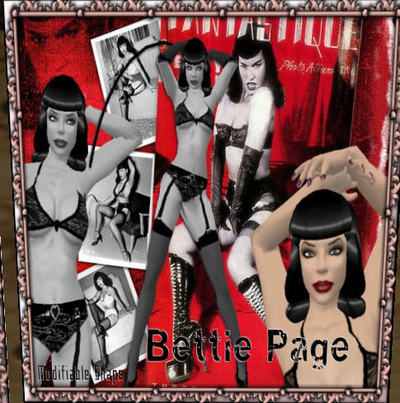 Remember when Betty Page seemed kinky. In Second Life she seems positively schoolmarmish.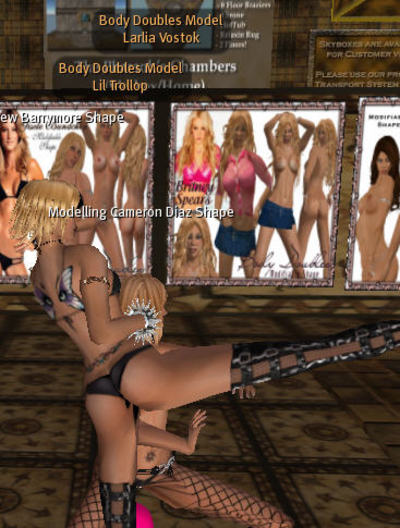 Noobs find gainful employment modeling Body Double shapes. Here a couple noobs strike a pose as Cameron Diaz and Drew Barrymore.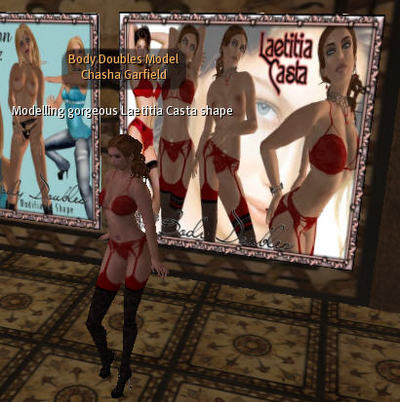 Yet another noob finds gainful employment.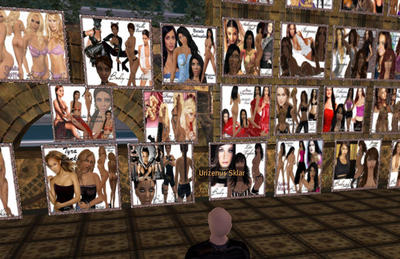 And of course there are lots more doubles where these came from.