by Pixeleen Mistral on 30/03/07 at 11:32 pm
[Editrix's note: Tavasha Martynov is our newest Post 6 Grrrl - and the winner of the Post 6 Grrrl pageant. I'm going to have to get over to the Elbow Room more often now - the bartenders have certainly improved - and with fast learners like Tavasha joining SL, the metaverse is more lovely than ever. Big hugs to Marilyn Murphy - visionary, photographer, and publisher of Players - SL's in-world erotica magazine.]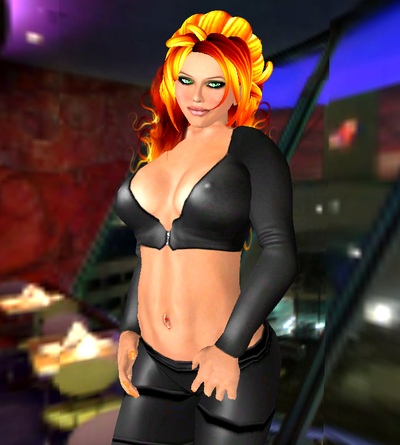 Hi there! I just recently arrived in SL about two weeks ago, and am just amazed at everything here! People tell me I'm learning fast, but I see something new every few minutes that looks really interesting and fun and I want to try, but there's just not enough time!! It can be very daunting at first, especially because I have such a wide range of interests! I am into all sorts of things, I LOVE LOVE LOVE shopping here! I'm a total and unashamed sci-fi fantasy geek, the wealth of cute outfits here is just staggering! I love the cars and motorcycles, all the dresses, shoes, skins, just… I love it all! lol
I work at the Elbow Room as a bartender, I love hanging out there and dancing with my friends, they're a wonderful group of people! To be frank, I'm happy to say that seems to be the case with everyone I bump into, I really love that the inhabitants of SL so far are a kind, mature bunch! I love just wandering and meeting people! Just like RL, I'm ending up with friends in alllllll kinds of social circles, I love that there is something for EVERYONE here. It just blows me away!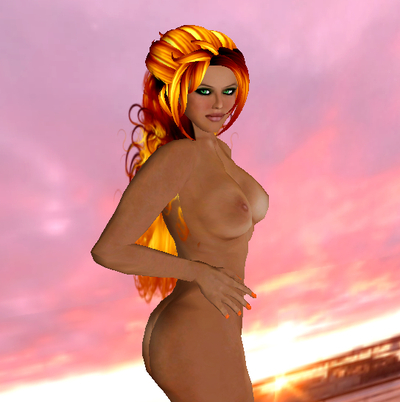 I've always been creative, and I've enjoyed how SL lets me express that, I had a blast buying my house and customizing it, and I've recently started working on a shop to sell my body shapes and bikini designs. It's really tough to learn, but after all that work, wearing a finished product is really rewarding!
To me, SL is truly somewhere that peoples' environment is shaped by them, and not the other way around. I can just do my best to have fun and hope that SL is better for having me. My guiding star is just to do my best to be kind to everyone I meet, and the rest usually takes care of itself! If you see me around, please say hi! The only way I'd possibly be mean if I was in the zone while shopping or something! LOL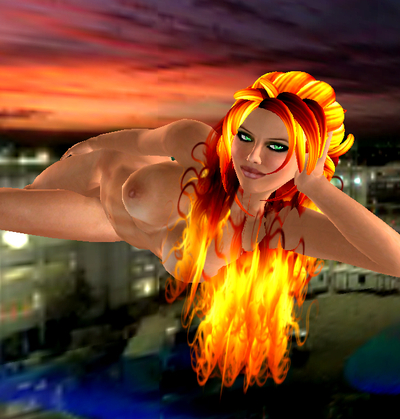 And just to break the mold, this is going at the end. Ha!

I'd like to put my sincere thanks to Marilyn and the Herald for choosing me as this week's Post Sixx Girl! It has been a wonderful experience, and I've made a lot of great friends along the way, Kaylia was kind enough to take me to her beauty shop and help me pick out eye and hair colors (which I definitely recommend doing, it was a GREAT help!), I was truly fortunate to wander into the pageant looking for something fun to do!