by prokofy on 21/04/07 at 3:30 am
By Prokofy Neva, Dept. of Community Affairs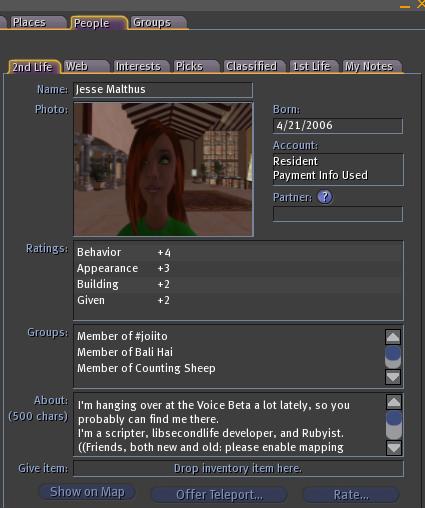 In a week of horror and sad cruelty with the massacre at Virginia Tech, comes a separate piece of sad news of a young man cut down at his most promising. The typist of the avatar Jesse Malthus, a 17-year-old Kentucky youth named Jesse Higginbotham, was killed in a car accident on his way to school with 3 other teenagers. He struggled to live for a day but then succumbed to his injuries.
In Second Life for not quite a year, Jesse made an impact on all who came into touch with him. He was an active member of IRC, libsecondlife, the open-source group, #joiito; a regular at the Sutherland Dam, Free Culture, and other SL discussions. Few knew that this creative, outspoken, and productive young man was only 17. Always ready with an intelligent comment, Jesse projected the presence in our virtual world of someone much older.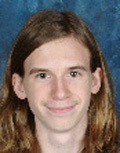 Lexington Herald-Leader
Jesse was an avid user of Twitter, which he called "social narcissism." In a comment posted April 17, Jesse wrote, "@spin Yes! Web2.0 is about social media, and guess what people like to be social about? Themselves. Social Narcissism." On the Twitter page, Jesse chose to post not a picture of an avatar or RL photo, but a snapshot evidently of his busy work table, cluttered with the wires and pop bottles of the quintessential geek.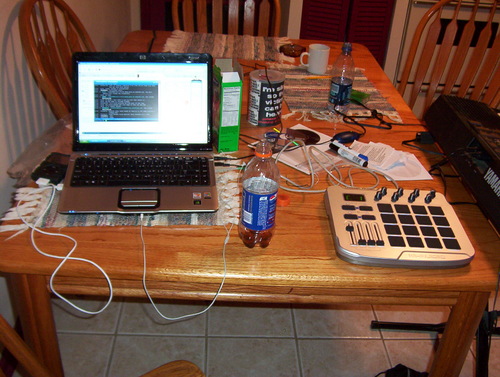 In SL in recent months, Jesse was actively testing the Voice Beta. The last words on his profile were, "I'm hanging over at the Voice Beta a lot lately, so you probably can find me there."
I asked the Lindens if Jesse's name could be included posthumously in the list of avatars in "About Second Life" for the Voice edition when it comes out, given his important contribution, and was assured by Joe Miller that he will be included.
"Believe it or not, when I wished upon a star, it came down close and sat on my arm," wrote Jesse on April 16 on Twitter. He was a gifted author and editor of his school yearbook.
On online memory book for his family can be signed here.
So tragic to lose a young man so promising and talented, and a reminder to all of us how little we know of the people behind the voices online and how much everybody counts.