by Pixeleen Mistral on 06/04/07 at 2:10 pm
by Inigo Chamerberlin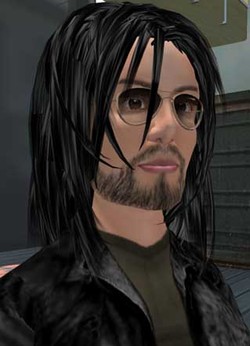 As if it's not bad enough that LL has to keep 'updating' or 'maintaining' SL on Wednesdays, thus guaranteeing that the consequent chaos continues over the weekend – because LL insists on running San Francisco office hours only, with apparently no cover outside those hours except a couple of unfortunate Grid Monkeys and someone from Concierge – we now have them breaking THE most important feature of SL during 'maintenance' on the Wednesday immediately before the Easter weekend.
In case anyone hadn't noticed, the entire Billing/Lindex/Land transaction/L$ transaction became non-functional immediately after Wednesday's 'maintenance'.
At the time of writing it's been bodged — luckily they had plenty of pink and green tank tape and a carton of watermelon flavoured gum to hand — to the point where they reckoned they could all run away for Easter.
You might like to know that, that point includes the following:
- Inability to trade on Lindex currency exchange
- Many resident's payment method details lost making it necessary to re-submit them, IF you can get the system to accept them
- Reports from all over of failed transactions, land sales, vendor sales, straightforward gifts/transfers
- Apparent corruption of 'history' causing people to have their accounts disabled for 'non-payment'
- Reported double billing of land maintenance fees – up to and including Island fee level
Oh, and, if it really matters, the secondlife.com front page is thoroughly broken too!
Needless to say there has been no addressing of these issues in the useless blog (nothing new there then), indeed the only real changes there past 'We are currently experiencing issues with billing processing' — no shit Sherlock? — is that some nearly incoherent items, so much so that they appeared to have been posted by a non-English speaker, attributed to Jesse Linden, have now been removed.
However, when 'comments' (i.e. complaints) in that post rose past 150, who pops up with a new post but that famous 'timely' poster, but everyone's favorite: Robin Linden – with a new post dryly titled 'Advertising Policy Changes'. Yes folks, it's what we all really wanted to hear about. LL is, so Robin says – but then remember her announcement of the 'contingency plan'? – LL is clamping down on advertising that 'appear(s) to relate to simulated casino activity'.
Yeah, right, you broke what is arguably the most important component of Second Life and knocked off for Easter! And do you apologize? Do you tell us what you intend doing to FIX it? Not to mention what safeguards you are putting in place to prevent this happening again?
Nope. Instead you wheel out Robin to issue a controversial statement that will get a lot of people running round like their hair's on fire and deflect notice from the 'Billing Processing' issue. Again. And why do I suspect this 'Advertising Policy Change' is going to have precisely as much effect as the previous 'Contingency Plan'? I really can't imagine – still, it might be interesting to see just what it did, if it were to be enforced in any meaningful fashion.
Right off the top of my head I can see a bit of a hiccup in the land markets as all those Casinos folded, not to mention something of a blip on the Lindex as all those owners unloaded and cashed out. Still, after the Easter debacle I wouldn't be surprised to see a few people cashing out anyway. WHEN they fix what they broke of course – right now no one can cash out as far as I can see.
It has to be said that it seems to me unlikely that LL can survive very much longer if things continue like this. The level of unprofessional behaviour permeating every level of LL is now so evident, both in the antics of the management, and the day to day operation of Second Life that it's actually affecting signups and concurrent logins. Don't take my word for it, go check the figures.
LL are about to find that the 'well, it's free, what have they got to moan about?' model only works so far. And the level of problems in SL is now so high that even the freeloaders are leaving. Or is it the paying customers? We'll have to wait and see, won't we?