by Pixeleen Mistral on 30/06/07 at 1:03 am
[Perphides Capalini makes her Post 6 debut tonight - and what a great way to end the week! As always, Marilyn Murphy, photographer, philosopher, and publisher of Players, Second Life's in-world erotica magazine has found a way to lighten the mood. Enjoy the weekend! - the Editrix]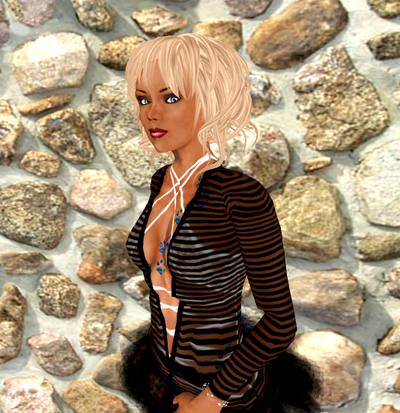 My first exposure to SecondLife was through a copy of the Wall Street Journal that I had picked up while traveling on an airplane. I read a fascinating article about a virtual world that was accessible to a non-techie person like me (I am the sort of person who finds things like email and extension cords a challenge). It was probably four or five months later before I finally read another article, this time in Businessweek, and decided that I simply had to check it out.
I don't know exactly what I expected to find; and I suppose I wasn't so surprised by the technical abilities, the commerce opportunities, or the fabulous graphics as much as I have been amazed at the depth of character that shines through in so many of the denizens of the metaverse. Good or bad, our avatars are invariably occupied by real thinking, breathing, feeling individuals.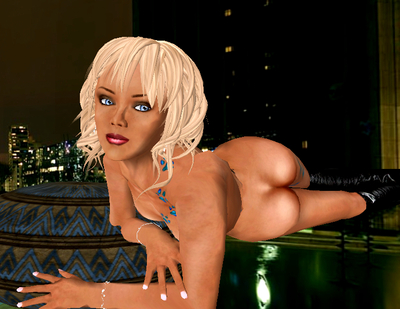 I have found that my enjoyment of second life increases as I meet new and interesting people very day. I love my SL job as I help newbies learn how to get started in SL. I have the privilege of often times being the first friendly face they see in Second Life.
When I think about being their first human contact in a new world, I feel like it's a pretty important job. Feel free to say hi to me even if I am not working. I am glad to help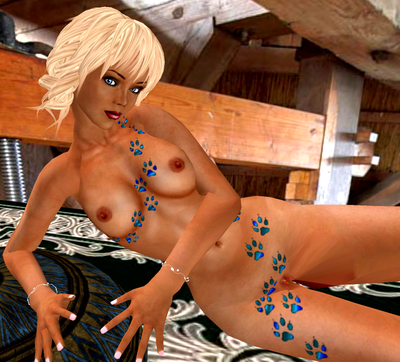 I can't even begin to scratch the surface of all the wonderful people that have befriended me, impacted me, and helped me beyond words, so I will limit it to the two individuals who are directly responsible for me being a Post 6 Grrrl. To all of you who contribute so much to my experience and to that of the community I am deeply grateful. I am especially thankful for Kaylia Burgess, who has been intimately involved in every aspect of my appearance. And for Marilyn Murphy who has taught me so much about how to experience and enjoy Second Life.