by Pixeleen Mistral on 17/07/07 at 10:55 pm
by peppermint fizz, seriously cool stuff that's going on desk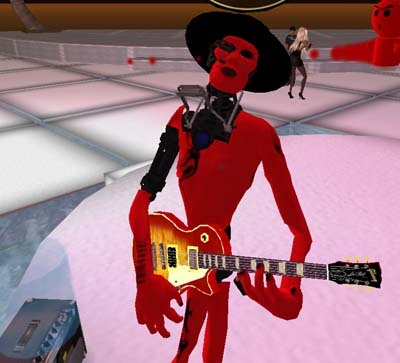 In a historic, groundbreaking, academically rigorous, yet fun new feature that someone might conceivably think is serious metaverse journalism – or at least virtual tabloid journalism – here is the seriously cool stuff that's going on desk suggestion for what to do between spamming the Herald comments, crashing sims, and annoying Prokofy. If you like being told of meaningful, fun, or interesting things to do once in a while, leave a comment to that effect, and we'll get a sharper reporter on it at some point. Maybe. Worst case, we'll send Jimbo out to cover the story if the office cat is too busy cleaning herself to be bothered. In the meantime, here's a humble suggestion:
Check out SL electric blues player Komuso Tokugawa. He plays all over the place on the grid several nights a week, so make the effort because his show is a dance party on your computer. Get there early, his blues and boogie pushes sims to the limit and you may have to try a few times to get in. His website has a list of upcoming shows.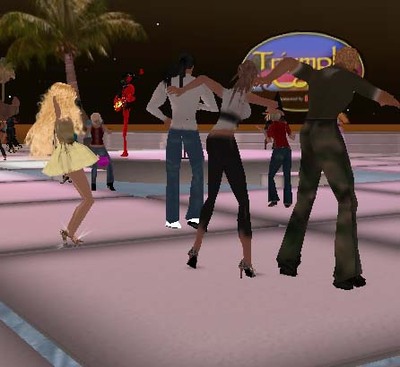 Tokugawa is a charismatic performer and a talented musician. His avatar is usually some sort of guitar slinging robot. He plays a grungy electric guitar and harmonica over a digital drum and bass background and jams on classic American Blues songs.
Tokugawa is an Australian who lives in Tokyo, Japan, making his deep knowledge of American Blues especially interesting in a Second Life as a Global Village kind of way. Tokugawa-san rocks.