by onder on 11/10/07 at 7:37 am
by Onder Skall
Octoberville is back again over at PixelTrix; a full sim of kooky creepy Halloween goodness courtesy of visionary Cherub Spectre. There's more to see and do than could possibly be covered in a single article, and you really have to see for yourself anyhow. So, instead of boring you all with a big epic about how marvelous the place is, I've boiled my photo essay down to 20 things that you can do. Go do them.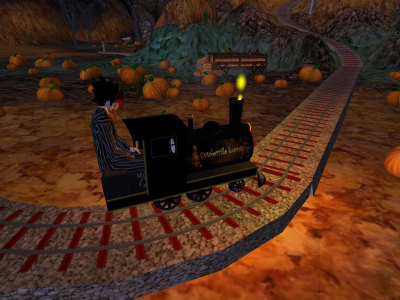 1. Ride the train.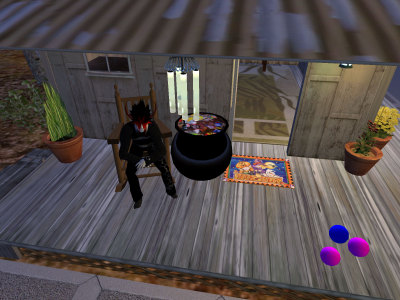 2. Hand out candy.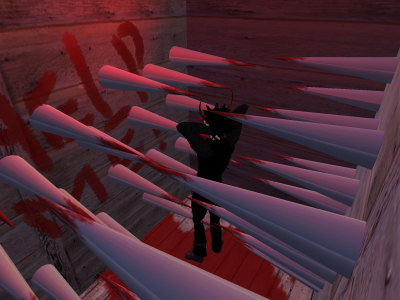 3. Die.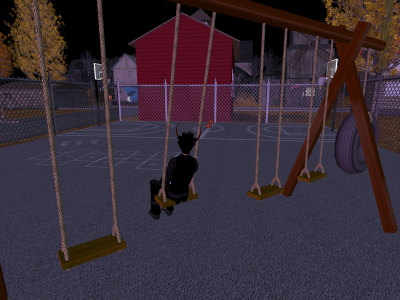 4. Go to the playground.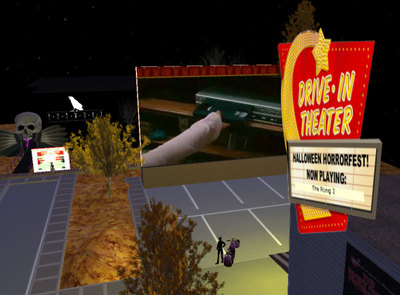 5. Watch a movie.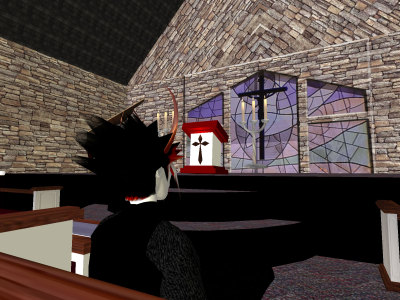 6. Go to church. What?

7. Crash the train.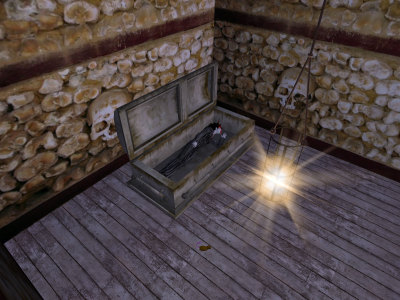 8. Die.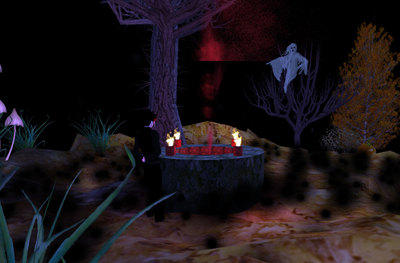 9. Make some witch's brew.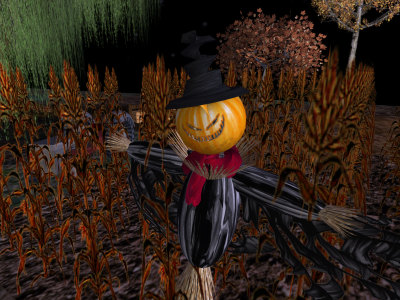 10. Pick some corn.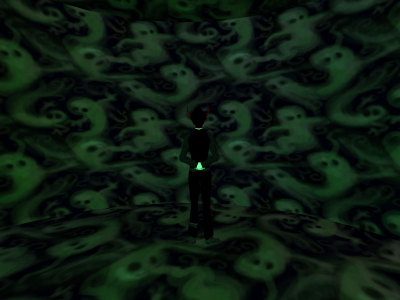 11. Trip out with the swirling ghosts.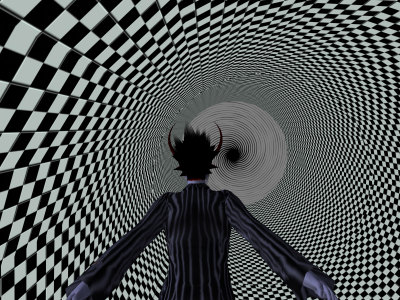 12. Trip out with the swirling spiral.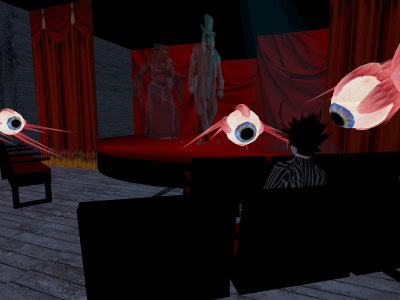 13. Visit the theater.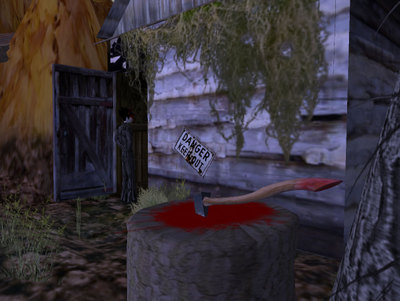 14. Visit the neighbors.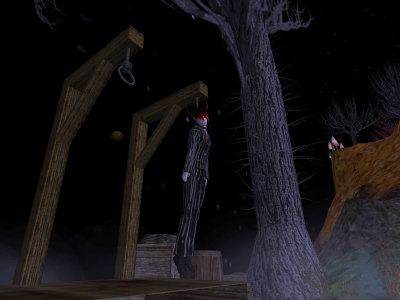 15. Die.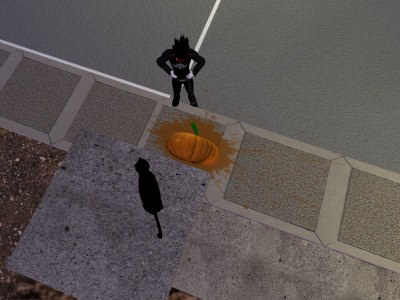 16. Dodge the falling pumpkin. Stupid cat.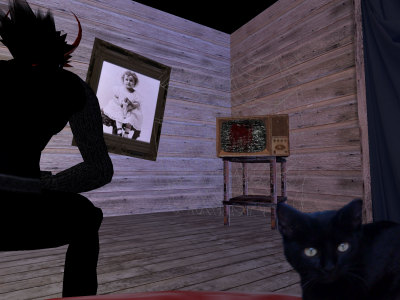 17. Watch TV.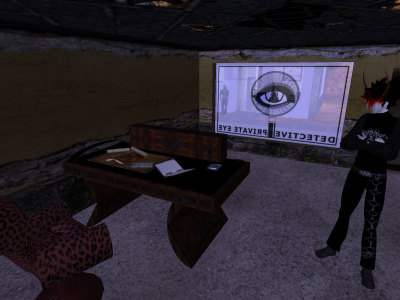 18. Solve a complex sim-wide mystery.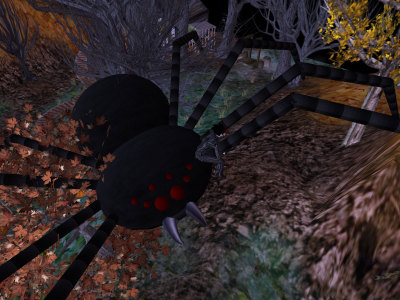 19. Ride a giant spider.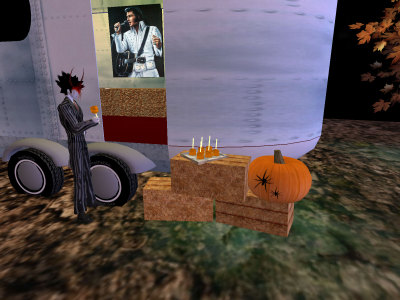 20. Brave Elvis' candy apples … and probably die.
Of course there's lots more. A club. Some stores. A hayride. Oh, and you can die. Watch out for that.