by justine on 14/12/07 at 11:45 pm
[Note from Justine- Quest Jarrico asked if she could be a Post 6 Grrrl many weeks ago, and then added that she would like to use her own pictures. I asked her to send me her shots and the pics you see below are the result. I wish I'd had the opportunity to take her pictures if only to get to spend some time with such a talented person!]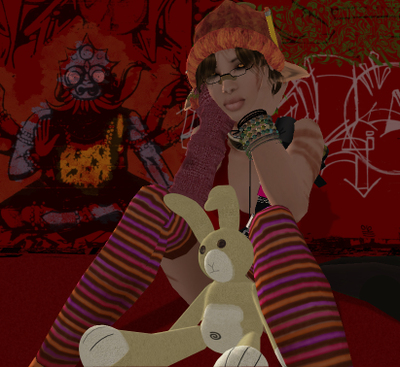 My name is Quest Jarrico, because when I was creating my account I was listening to a Tribe called Quest. At the time it sounded like a good idea. I joined SL in 2005, and have mostly used that time for exploring, socializing (especially good discussions/debates on philosophy, religon, history, films, and classical books), and poking at the quivering mass that is the building engine.
I've been just about everywhere around the grid, in fact I used to spend time just walking across the mainland, but got slapped down pretty quick on that one after having red fences became a fad. Walking down the Linden made roads in between all the bright lines of red isn't quite the same. I've also enjoyed bouncing around some of the major social structures in SL and watching how they treat things differently, I've been around the furries, the militaries, a lot of smaller groups that have since disappeared, and even the goreans, they didn't like me much.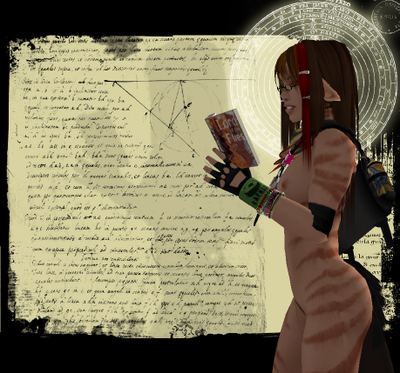 However, I've never managed to get into the club scene in SL, with a few exceptions everytime I've gone to one the builds have been ugly and the conversation inane and stupid. I worked as a stripper for like half a week before I got fired for not taking it seriously at all. It was a crappy job anyways, never bothered with that whole run again. Outside of that, I kinda treat SL as an outlet for nudism, which is something I'd like to do in real life but lack the guts, so for the most part I'm almost always nude when I go about the grid (which, incidentally, didn't help the stripper job very much since I guess it kinda defeats the purpose), this gets me into a lot of trouble, you'd be surprised how many unheard of and unposted "no nudity" rules get thrown around when I walk into places.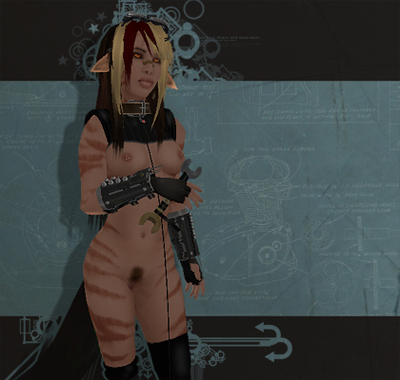 To segue suddenly into an entirely different subject: I run a little shop too, I didn't particularly want to start one, but on the repeated suggestions of Philo Sion, I started one up in Glass Earth where I occassionally toss the random crap I tend to make. In keeping with my inability to name things, it's called the Cat Box, which is about as cheesy as it gets, but it's good for a bit of extra spending money, though when you're nude all the time, your clothing bill is pretty low.