by justine on 22/12/07 at 8:11 am
[Note from Justine; ToKizzable contacted me weeks ago about being a Post 6 Grrl and waited patiently for her chance. I thought it a great sign that she showed up for the photo shoot in a sexy elf costume the week before Christmas. I hope you enjoy meeting her as much as I did!]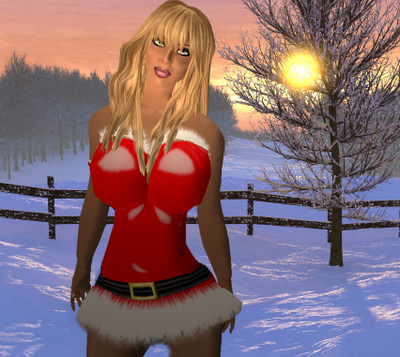 Hello
I'm ToKizzable Zeddmore friends and family call me Kizz or Kizzy. Not a lot to say about myself besides I'm a simple person…I belong to the Paglione Famiglia, I Love the moma Raven and poppy Nite sooooo much they have been good to me..then I have some of the most awesome friends anyone could ever ask for Purgitori Darkes..an awesome DJ and my SL and RL best friend..then Scarlet Chandrayaan always there when i need to complain about something…lol and she listens..Then My Brubby*brother* Kaos Elcar, he's a pain in the ass and thinks he's the pimp but we all know I rule…lol..then there's Monavie Voight who's been great to me and forming our very new friendship..I have many more wonderful friends Charlene, Vera, ChanChan and soooo much more.
I Do have a Business life..I'm a residential manager for 2 of the most beautiful sims..green wonderful grass and lots of friendly people..then I am also a model for One Source as well as a Model Training Manager for One Source..We work with some of the most prestigious designers in SL as well as some RL designers..if you'd like more info on it contact Purgitori Darkes or Honor Lehane..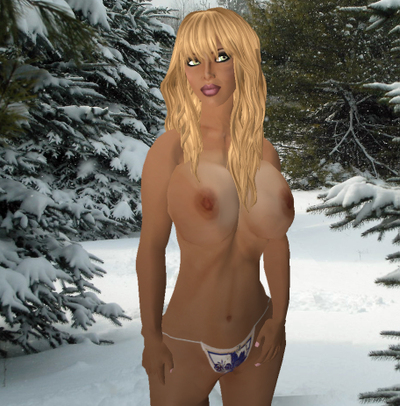 My Personal life..Well i don't have anyone steady in my life right now…then again I'm not looking…I love to dance and hang out with friends….omg and shop…I am such a shopohalic…lol I need help…clothing hair shoes…I want it all…lol So if you know of any hot shops lemme know.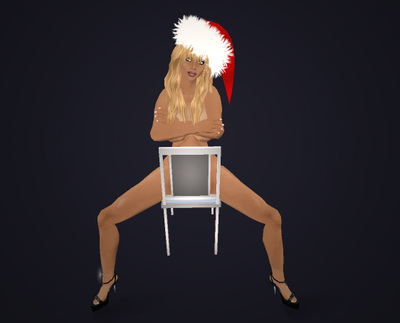 I know everyone has their own opinoins and I am not someone scared to to take critizisum; maybe you think my breasts are too big or my lips or my booty..*giggles* that's fine…tell me about it..maybe you can give me some pointers..I never claimed to be perfect..so others' input just might help…Remember only give what you can take

Merry Christmas Everyone..May Peace and Love fill your homes and family this Holiday and please have a safe and Happy New Year!!!