by justine on 04/01/08 at 9:41 pm
[Note from Justine- A friend said I simply have to meet Elease Graves, she's gorgeous and talented. Several weeks later we met and I was not disappointed with her beauty nor with her incredible list of accomplishments and activities! Elease is a great gal and as you can hopefully see from my pictures, a true SL beauty.]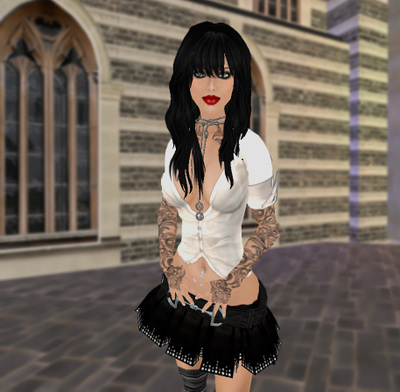 Salutations Post 6 Grrrrl Admirers! I would like to introduce myself… I'm Elease Graves from the Western USA. I'm a 28 year old female.. yes I'm all woman in real. My Passion in life is my photography, Graphic Arts and Art in real. I also have a passions for Enhanced Photography, Modeling and Fashion in Second Life. Click this link for some examples of my work.
For the two years I've been in Second life I have been through a number of leaps and bounds some for the worse but in recent times, all for the better! One of the betters was the great privilege to participatein the July 2007 Budweiser Select Lingerie Modeling Contest which was a brilliant and thrilling experience for not only myself but for the other gorgeous models in the competition and made great friends with many of them. Also was graced with getting #6 of the Top 10 winners for JCNY Model Search November2007. I've worked so hard to get where I am in second life. I with the help of my team have also released a new Magazine in second life called Graves Style "Fashion with a Twist". Here's a link to Graves Style and here is the address ….also under construction, our own domain website.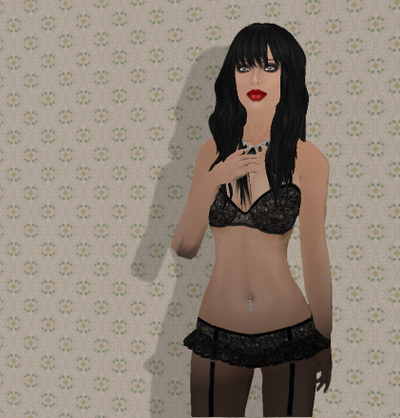 Thanks to my love Darkside Emmons and my best friend Arabella Graves (Graves Style CEO's) many of the things I have now in second life probably would never exist.
In addition to this I've been working very hard on getting my new line of clothing out, and my first skins! The skins may take a little longer to be released, am working on making them just perfect before their grand debut!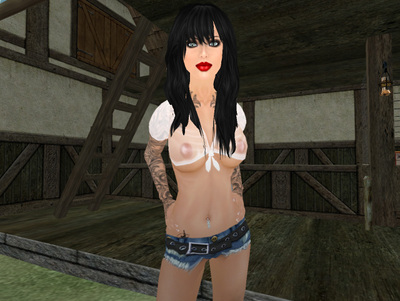 I'm also proud to have such wonderful second life family & friends that are super supportive of my talents, accomplishments, and goals. I was so happy and willing to be a post 6 grrrrl for Justine and being many of my friends have been posted I thought I would learn to dance in the rain and face the criticizers and sweet comments then walk away with a smile no matter what they say.
Thank you Justine for allowing me to take part in the Post 6 Grrrl, it's an honor.