by justine on 19/01/08 at 9:24 am
[Note from Justine; Millie Bekkers sent me a hello weeks and weeks ago about being a Post 6 Grrrl and due to our schedules and time zones it seemed like it took even longer than usual for us to actually meet. As you can see she is worth the wait!]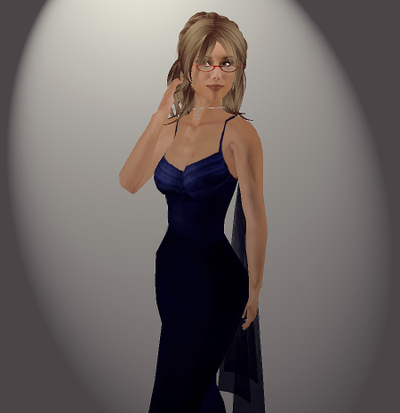 Hey there sugar, my name is Millie.
I came to know about Second Life through a news story on TV. I found it so intriguing I decided to explore this strange new world. Of course, like everyone who starts, this new adventure was not without some difficulties and more than a few embarrassments as the quintessential naked newbie.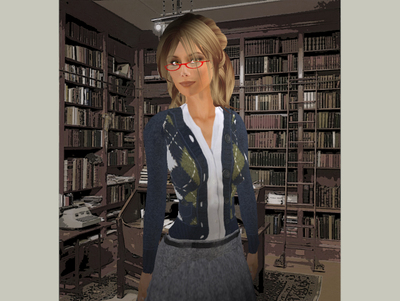 As providence would have it, in the first weeks of my existence I found myself being drawn to the warm and genuine friendship of what is known throughout Second Life as the Perfumed Garden club. As a poor, penniless young girl I was quickly accepted into this little band of sisters. Nurtured, protected, encouraged by those who were so eager to "pay it forward," I now have the opportunity to "pay it forward" myself once again. There seems to be 2 types of people on SL, the creative ones who have built this wonderful world and those like me who quietly stare in awe and enjoy the hard work and inspiration of those smarter than myself. However, building a house in SL, as it is in RL, is not the same as building a home and the Perfumed Garden is in every sense a home- not a group of pixels clumped together and drawn out on my laptop by my graphics cards or video card or whatever it is that thingy does.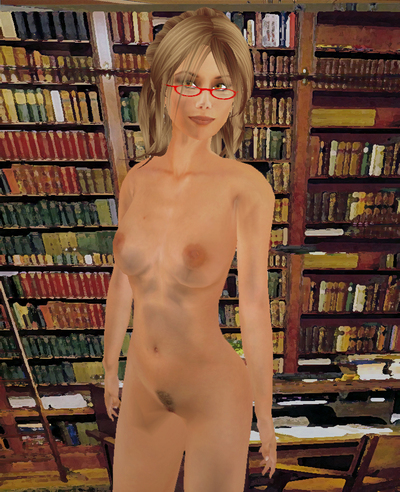 The thought of this photo shoot was at first rather exciting and I am slightly nervous at the prospect of exposing myself for all to see, but as in all things in life, one must grow up and move on and the examples of so many that have come before me have given me the courage to take this step. I just want to say thank you to all my friends who have created the monster that is here before you today and to Justine Babii and the SL Herald for giving me this opportunity.