by Jessica Holyoke on 31/01/08 at 11:50 pm
by Jessica Holyoke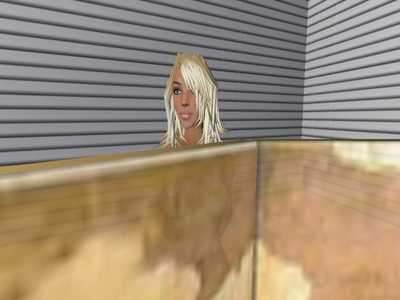 When talking about avatar or human rights, one right that is often ignored is the right to privacy. While this right led to reproductive rights in the US, its erosion in the virtual world needs to be halted.
Privacy policies usually revolve around the use and sale of personal information. And Linden Lab has such a policy where they will not sell your personal information unless they go bankrupt. Then your information is an asset to be sold. http://secondlife.com/corporate/privacy.php
But this is not the main assault on privacy. The privacy of our electronic communications is not protected. In the US, the Electronic Communications Privacy Act and the Stored Communications Act both protect privacy, but that protection can be waived. Second Life, There, World of Warcraft and certain aspects of Yahoo all ask that this protection is waived. The businesses mentioned retain the right to monitor and record communications for law enforcement requests, business reasons, fraud prevention, abuse report follow-up and other reasons. Red Light Center goes one better and says that no communication is private, but that they will not go through what is recorded without good reason.
One of the negatives that came out of Bragg v. Linden was the reliance on chat logs in the course of the litigation. Both sides encouraged their publication. But in part, Linden Lab used a resident's private communications against them. And the Terms of Service to an extent gives them this right.
When it was suggested that Tizzer Foxchase's chat logs were published after she was permabanned, it was implied that their publication was not against the ToS because she was no longer a resident. But the privacy of the chat logs should not change because of the use of Second Life. That would suggest that if an account was deleted, then all of the user's chat logs were fair game for publication. The same standard of privacy protection applies while on Second Life or when a user has left Second Life.
In this way, the Lab gets privacy wrong. When the community needs information, they do not receive it. I asked Lewis PR and Robin Linden, what, if any, criminal sanctions were applied to the two bank heisters as reported in the Herald. Robin Linden's response was that their privacy had to be respected. When the community needs privacy, there are no guarantees, other than voice. There is no reasonably posted policy on how long chat logs are kept or how they are accessed or by who.
For a business platform, there is no assurance that trade secrets will not be poached. Attorney/client privilege may be waived even though the two are in IM's.
A society under constant surveillance by a sometimes adverse party is not free. There must be limits to how long chat logs are retained, if at all, by all virtual worlds. Why should there be uproar over e-mail monitoring and not IM monitoring?