by justine on 22/03/08 at 9:17 am
[Note from Justine: This week I found Calcirya Fall and was thrilled when she said she'd pose. I had never heard of a futanari neko, and was pleased to make the acquaintance of one in Calcirya. I hope my pictures do justice!].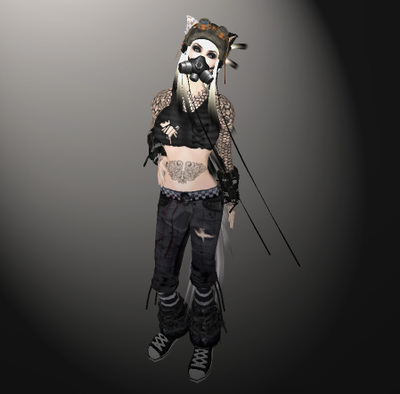 Well that is me so I don't know what else I can say. What you see is what you get! First of all Second Life is made for people to have a…second life, so that being said it is best that you respect that, and let people do what they want to, without criticism.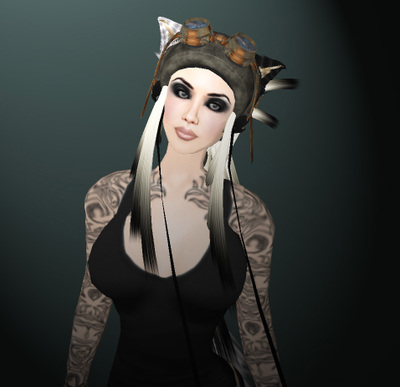 Now that I got that out of the way, a little about myself…I am fairly new to SL, about a few months I would say so I am still finding out a lot of things…I mostly just hang out at different places, dance, you know all that good stuff! I have met a few good people in my time on SL and well a lot of assholes too, but hey I expected that and I love me some assholes, it is a turn on

. I mostly started SL so I can express my fantasies and try things, at first…now I actually enjoy it and my sexual activity is really low, hanging out and meeting with people is much more exciting. I am really into metal music and I enjoy the whole post-apoc/cyberpunk look if you couldn't see that already!
Well that is really all I can think to say about me, I don't mind meeting people so hey if you want to contact me you can

, all you assholes message me too I love a good laugh, hahaWell thanks I hope you enjoyed reading this as much as I enjoyed writing it. <3