by justine on 28/03/08 at 10:06 pm
[Note from Justine- Every once in a while I find a model who has a number of different looks, each more fantastic than the one before it. Shok's collection of avatars is impressive and it was very frustrating to have to limit my choices to just three pictures! It was a great pleasure to work with Shok, and I appreciate the effort it must take to not only pose here for us, but to write in an adopted language! I only hope the pictures do Shok justice].
Well I'd like to introduce myself, I am Shok, aka Shoky'pooh to my friends because I am friendly and huggable.
I started SL a while ago, more than a year. I have been doing so many things around, like discovering a lot of new music bands, new friends and also I discovered how to build.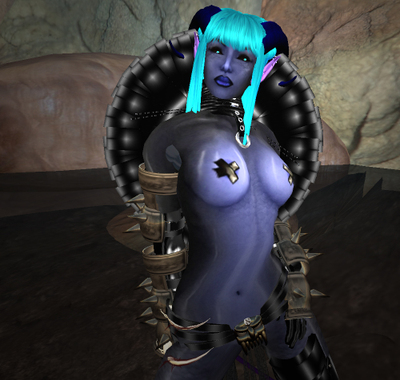 Building and making things are two things I do a lot of the time. I built some stuff for friends like tee-shirts or collars and even houses…I love building and some people think that I am skilled at it.
And then I met Justine into one of my fav' clubs. She IMed me and said that I am a hottie and the she wanted to shoot me. It wasn't the first time and I like doing that because I love fashion and changing clothes. I hope you will enjoy the pictures as I enjoyed making them with Justine.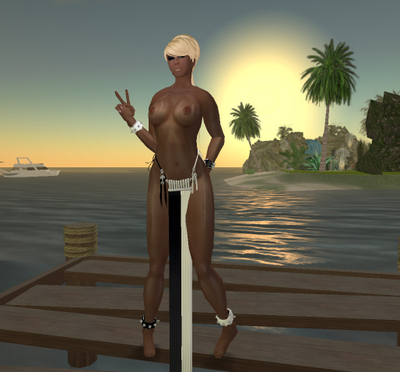 A lot of kisses and huggies, Shoky'pooh.