by justine on 04/04/08 at 9:50 pm
[Note from Justine- These past few weeks I've had fun taking a little break from my list of Post 6 applicants and looking at the thousands of beautiful avatars there are out there. I was shopping last week and met Khitten Kurka, who graciously agreed to be this week's Post 6 Grrrl. She is a beautiful avie and a beautiful person.]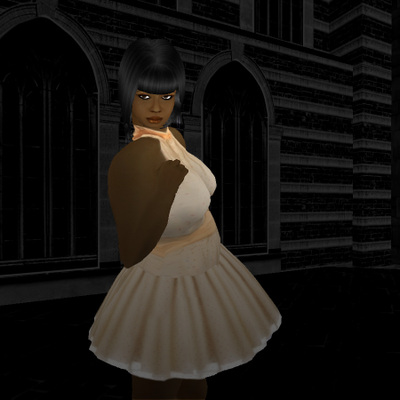 A few weeks ago, I was participating in a grid-wide Easter Egg Hunt. That's when I bumped into Justine– literally! Lag was horrible that day and I think we were both stuck in our respective spots. After a few IM's and several sweet compliments on my AV, I signed up for the Post 6 Grrl. Thanks to Justine and the Herald for this opportunity. Not sure of what I have gotten myself into, but I guess that can be said about my time in SL.
I am like any other girl on the grid, I do enjoy the shopping, dancing, dating, and er uh, the extra-curricular activities (smile). I spend plenty of time hanging out with friends and just having a good ol' time. But as an AV of color it can be a challenge to play SL. Remarks I get about my AV are hilarious. Why is my AV so dark? Why is my AV so fat? Why is my AV so short?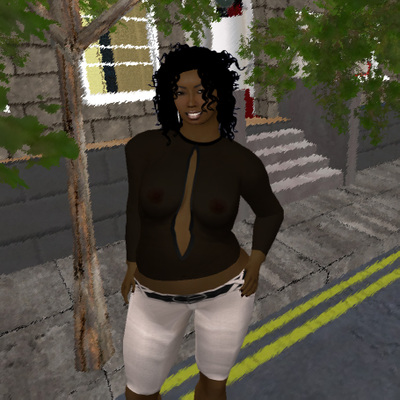 Why on earth would someone ask such silly questions? If SL is supposed to be a cyber representation of the world, wouldn't there be room for someone that looked like me? Maybe normal isn't normal anymore. *sigh* Luckily, there are tons of plump avies and avies of color are all over the grid. I am happy to count myself among them. I make no excuses for how I "rep" myself in SL. Like it or lump, this is Khitten!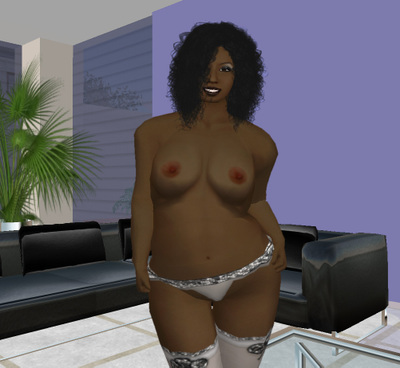 So, what do I do in-world? I experience things I don't have time or the ability to do in RL. Meet people from far away countries and learn about their life and culture. Explore creative spaces and hang out with greenies. Enjoy the creativity of others as they build replicas of the Eiffel Tower or my hometown, NYC. From time to time, I model or spin as a DJ. But what I find most pleasurable are the additional friendships I have gained. I have "met" members of my sorority that live in other parts of the world. I have made friends that live just a few hours away. For me, SL has allowed me to learn more about virtual communities and the people that exist within. A totally foreign concept to me before February 2007. But now, a very constant and "real" part of my life!