by Jessica Holyoke on 08/09/08 at 8:20 am
by Jessica Holyoke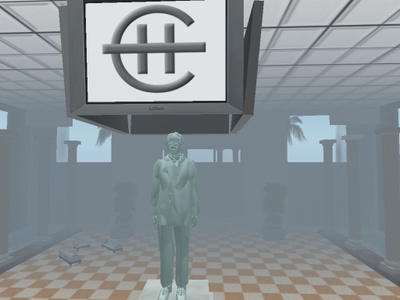 The World Stock Exchange, WSE, is back up and running. A few new things have been added since the Exchange went down for updates in January. WSE 4.0 is active on www.wselive.com. After the updates, all balances are now in WIC's or World Internet Currency. People who opened an account prior to August 1st, 2008 will be able to withdraw their WIC's starting September 22nd, 2008. The WIC at the time of conversion equaled one Linden Dollar.
WIC's can only be bought sold or traded on the WIC exchange, www.wicexchange.com. In order to use the WIC Exchange, you have to create an account with them and provide your real name, your Second Life name, real phone number, real address and paypal account. The Terms of Service which included some familiar sections on user generated content, prohibition against using obscene or vulgar names as account names, a prohibition against using the WSE trademarks in an unauthorized manner and that in the future, the WIC exchange might charge fees. With all of the information requested, I checked their privacy policy at this address, http://www.wicexchange.com/privacy.php where I read their policy to say "not found" at 2pm on Sunday.
I had a friend fill out the forms and found that you can still only send WICS to those who have signed up for WIC exchange, or those who have given their personal information, including information linking a person's Second Life information to their First Life.
Looking at the potential commodities, the WSE currently lists 11 companies, shares in the World Stock Exchange and the World Stock Exchange Trader's Fund or WTF. As a comparison, in January of 2008, there were 43 tradeable stocks, not including Hope Capital, the World Stock Exchange and the WTF.