by kris on 28/02/09 at 8:13 pm
by Happy Trails, Snail Activist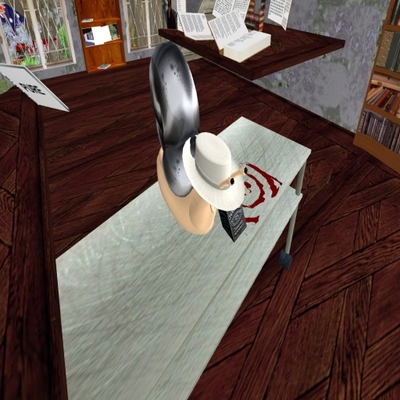 Now I'm not one to complain, but this is about as much as I can stand. 
Linden Lab does not cater to snails; there are no snail sims, there are no snail clothing stores, very few snail skin makers, and no snail sex ball makers.  There is one lousy snail animation that came with my avi, and that's it!  How can I entwine in slime with my righteous babe-snail?
And when is the last time you saw a snail apartment building in SL?  Shouldn't snails have a right to affordable housing just like everyone else?
Ok, I don't mean to be tacky, but this whole virtual world thing is one sticky wicket.  I'm making a line in the sand and I dare anyone to step over it.  Give me liberty or give me salt!