by Jessica Holyoke on 12/11/09 at 8:00 am
Better bondage in Second Life
by Jessica Holyoke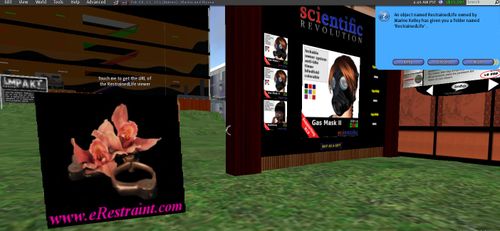 When you hear about a new Viewer, usually you hear about the new things you can do with it; it will run faster, it can encypt your IM's, it can make your boobies jiggle.   (And honestly, I would be worried about a company complaining about not being able to read your private messages.)   But there is a viewer that provides less experience for the user, the Restrained Life Viewer or RLV.
RLV is an addition to the main SL viewer that allows for other items and people to control your SL experience.  If you wear the right attachments, then you can be forced to sit on a poseball.  You can be not only stripped nude but made to wear skin or other attachments.  You can be frozen and unable to move, intentionally, not because of lag.  You can be gagged and unable to speak in main chat, understand main chat, or be able to see peoples' names.  You can be trapped and unable to be teleported or teleported against your wishes.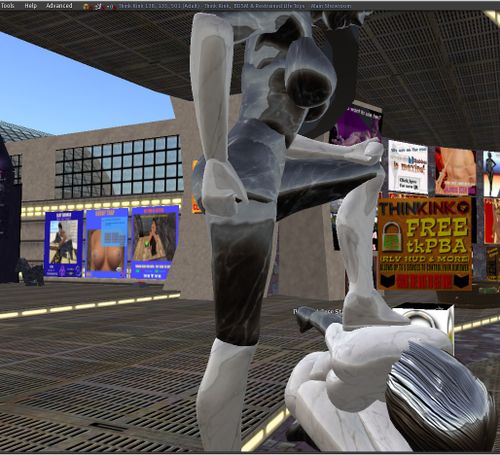 An example of the viewer is that there is a scripted apple that if you wear it, it turns you into a tree, with branches, bark, and leaves.  Then you as the tree sprouts another apple that can turn someone else into a tree.  You cannot move, you cannot talk, you look like a tree.
But the interesting feature with the traps is that RLV makes SL more socially interactive. 
If you get trapped, and the settings are right, you have to get someone else to release you from the trap.  You can't use tricks to get out, you have to wait for someone and then convince them to let you go.  Its a little like creating a socially interactive game that depends on being social to be successful.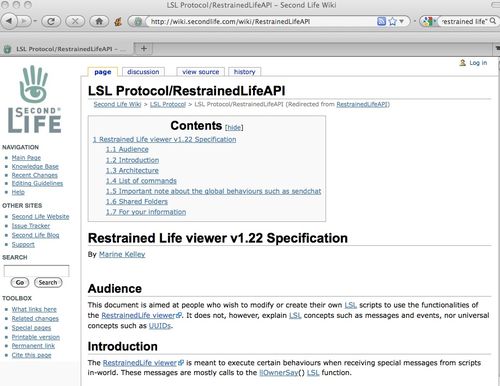 Is RLV compatible with Immersive Workspaces and Second Life Enterprise?