by Alphaville Herald on 20/05/04 at 4:53 pm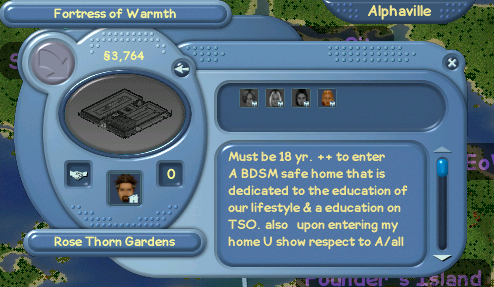 Kudos to the Rose Thorn community for opening a house in the welcome category and knocking the infamous scam house run by Mr President Bradley out of the top spot in welcome. Hopefully this will help prevent newbie sims from being fleeced and verbally abused on their first day in game. Although the Rose Thorn community is controversial among some AV citisims (like ::cough:: Dyerbrook) because of their BDSM lifestyle, this can only be good news if it sticks. We note that the Capitol of Alphaville (run by the AVG) has all but disappeared, and a mysterious property known as the AV Knights Templar has moved into number 4. Are they a force for good or evil? Long live the Knights of Rhodes!

Here arethe current rankings….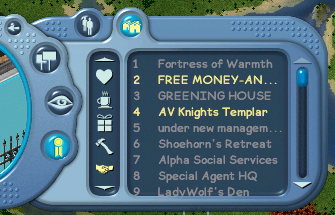 And here is the scammer property run by the Bradley's knocked out of first in a most humiliating fashion. Let's just say they were "collared" by the BDSM crowd.