by Alphaville Herald on 23/06/04 at 5:57 pm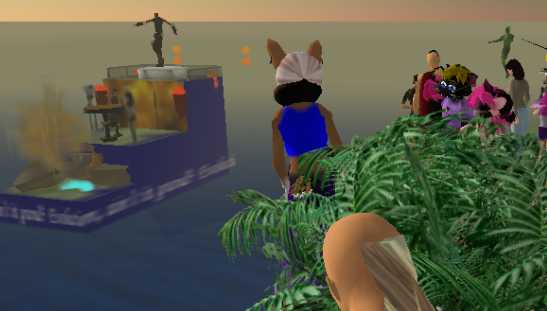 Could it be…? Of course! Gotta be Prometheus…
Second Life had a parade to celebrate its 1st anniversary today. The floats didn't do much for me (and where were the Shriners!?! The Clowns? The free candy?), but the crowd was cool. Here are some snaps.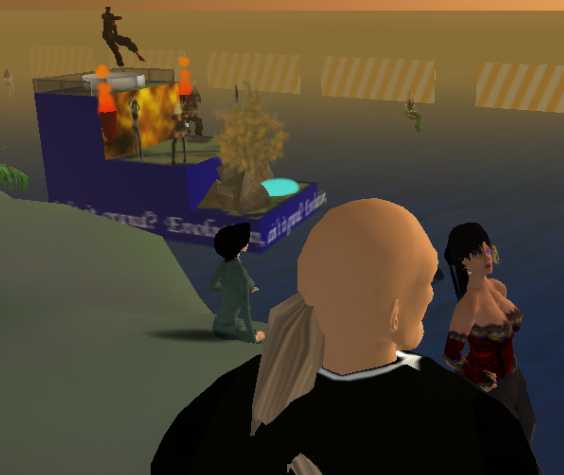 Uri, would you please pay attention to the damn float!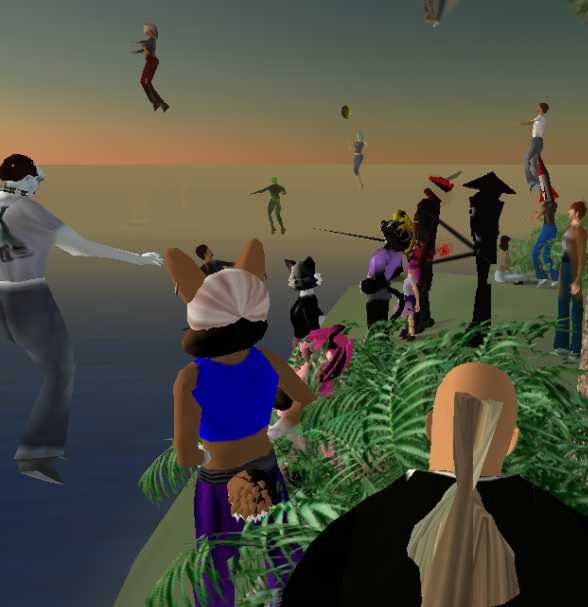 Some 2L-ers take to the air for a better look.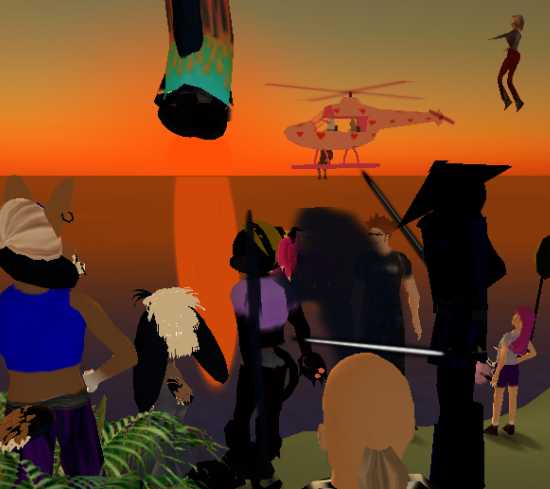 Good idea. Give your arms a rest and hijack The Love Helicopter for a closer look!