by Alphaville Herald on 24/07/04 at 10:57 am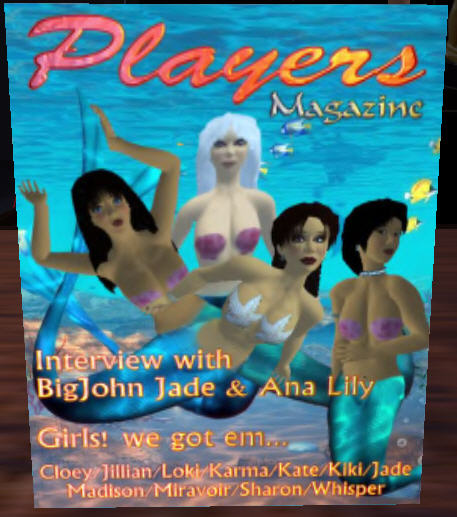 I?m not sure if these things exist elsewhere, but Players magazine in Second Life is certainly the first virtual Nudie Magazine (ahem, I mean Mens magazine) that I have seen and its also the first I?ve seen (virtual or otherwise) in which all the nudes are avatars. As far as I know it?s only available in game (nicely bundled together as a series of notecards and image files and available for 80 Lindens). I?ve appended some of the pics below, but actually, I only buy it ?for the articles.? And they are quite excellent. In issue 6, which am reading, there is an interview with ex-TSO denizen Big John Jade, who now runs the controversial Club Elite, and An Ingenue reports on her discovery of the BDSM scene:
?My first question was, what sort of person enjoyed being a Dom/me. I was directed to a few very high profile ones and sat down with them to talk. One word that was used by all of them was "nurturing". They all considered themselves as nurturers that tended to the needs of their pets.?
Calling Dyerbrook?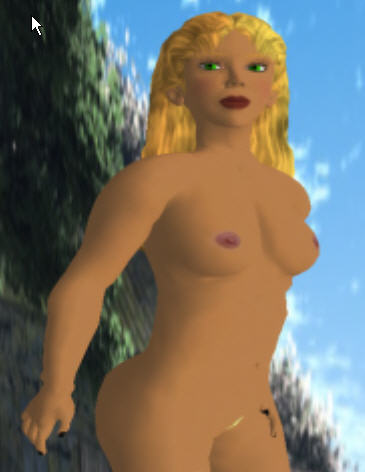 The fabulous Jillian poses for Players.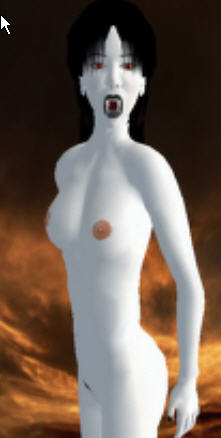 The lovely Karma bares her fangs (and everything else) for Players.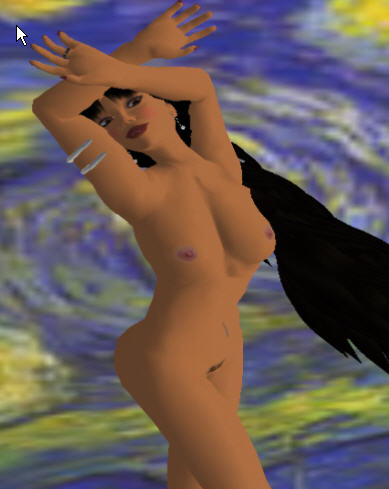 The striking Loki strikes a pose in Players.