by Alphaville Herald on 26/07/04 at 8:54 am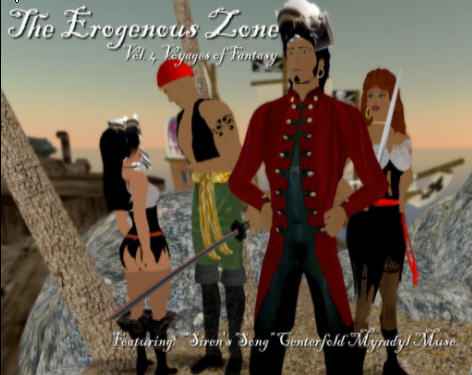 A couple days ago we introduced you to Players ? the first virtual men?s magazine, complete with nude avatar centerfolds. The Erogenous Zoneis a little different ? a virtual magazine devoted to erotica more broadly construed. Available only in game, it includes illustrated erotic stories, poetry, centerfolds (yes of avatars), and some nice info on erotic-ready clubs. Four issues have appeared so far, and we understand that issue 5 will be on the stands shortly. Adults may read on for a few screenshots. Children, avert your eyes!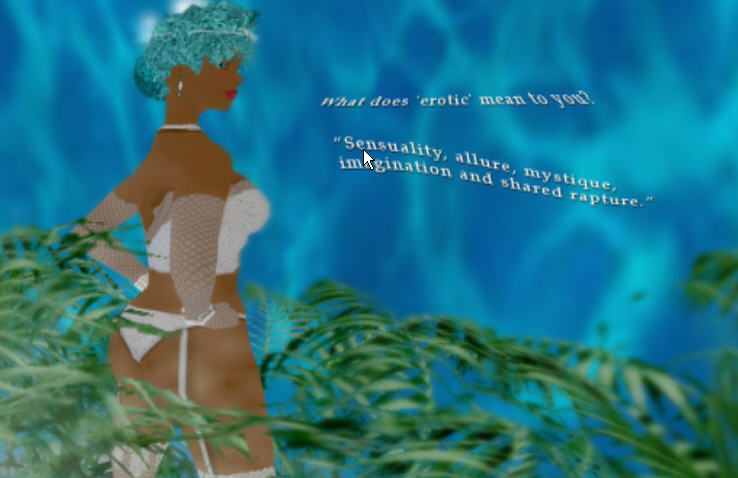 What does 'erotic' mean to me? Hmmmm….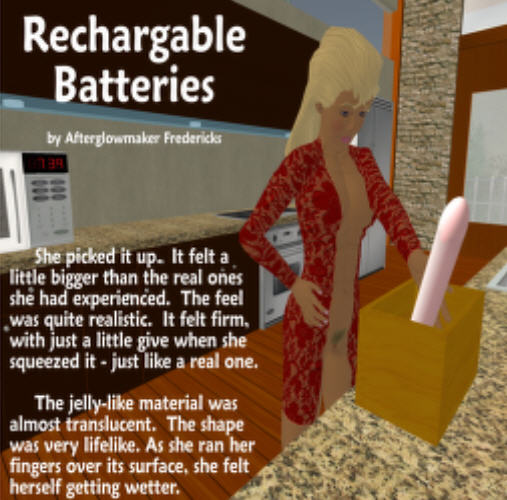 Afterglowmaker Friendricks' Story about a woman getting her first Estes Rocket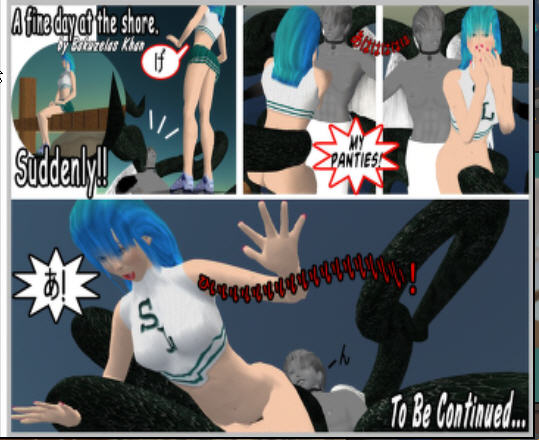 I like cartoons, but this one was kind of hard for me to follow…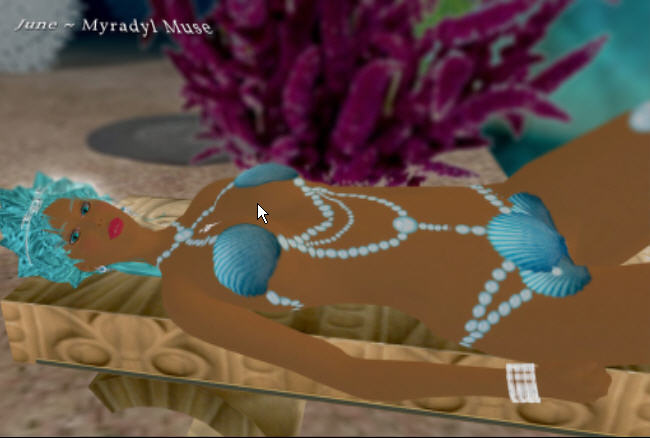 Call me oldfashioned, but shouldn't a centerfold be, like, naked? I guess this is the difference between porn and erotica.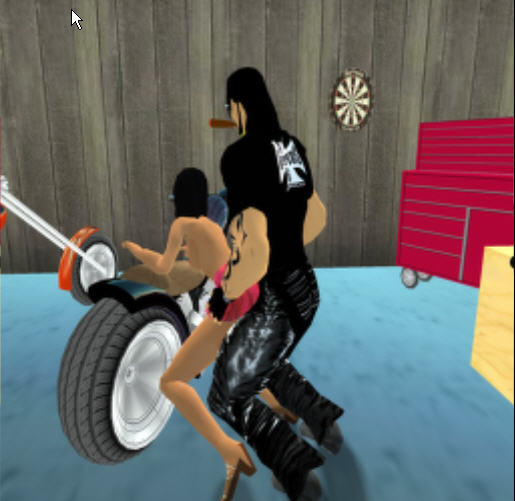 In this illustrated story a Secondlifer discovers what the biking lifestyle is REALLY all about.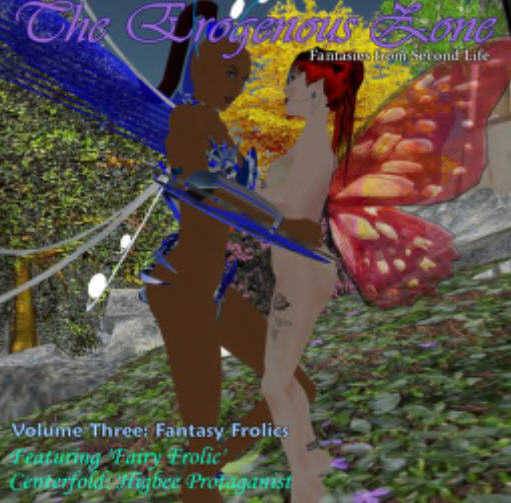 The cover of Volume 3: members of species Odonata and Lepidoptera engage in an interspecies embrace.