by Alphaville Herald on 24/08/04 at 11:29 pm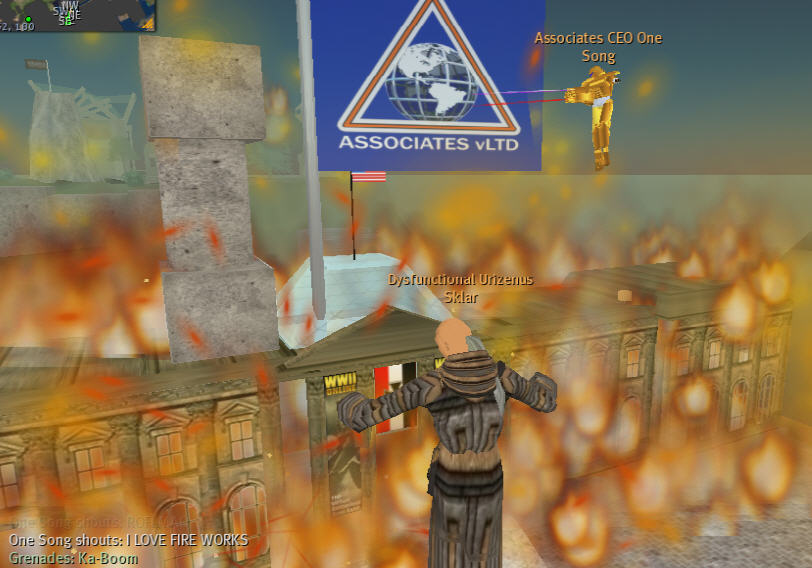 The Reichstag burns again, as One Song raises The Associates Corp Flag.
Just when you think it is going to calm down on the Jessie/Stanford border something flares up — like a building! Incensed that some WWIIOLers called the associates pussies, One Song staged a largely symbolic firebombing attack on their Reichstag-inspired HQ, raising The Associates corporate flag over it. Meanwhile, One Song unveiled his omega weapon — an inter-sim balistic missle capable of crashing a sim with lag-inducing scripts. "I can bring down all of SL" boasted the confident Mr. Song. I won't even bother with links. If you need context scroll down. Pics follow.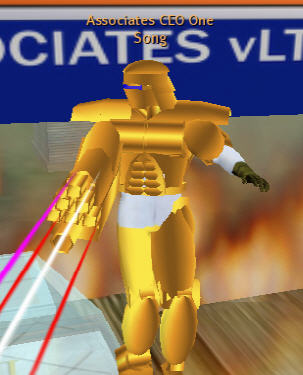 One Song in his golden battle suit.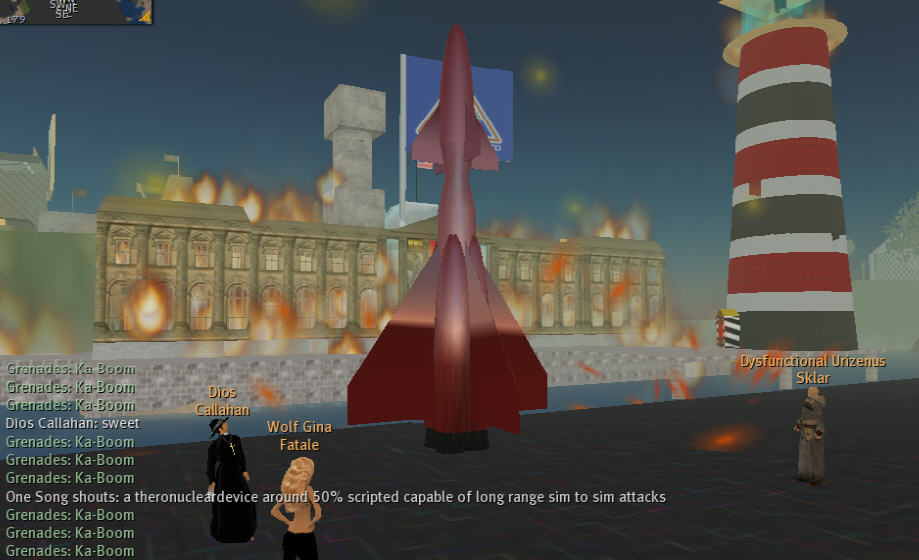 Father Callahan, former TSO gang leader Gina Fatale, and Uri look as One Song unveils his Omega Weapon. Meanwhile the Reichstag burns in the background. Again.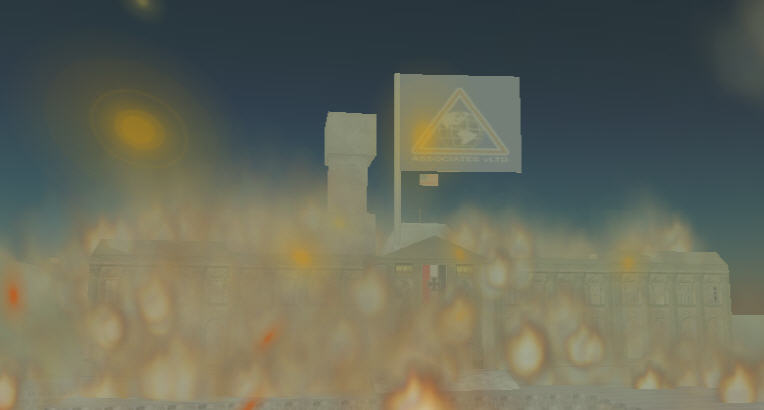 Now where have I seen this before? Oh yeah…