by Alphaville Herald on 28/08/04 at 8:56 pm
The twists and turns surrounding the Stanford simulator in the past weeks have made it hard for us to keep up, but here is a recap. Originally, Tank Levy and One Song of the Associates bought up 2/3 of Stanford to build a mega-mall. This led to all sorts of conflagrations with residents of the neighboring Jessie simulator. Then Tank and One Song parted paths. Now Tank has a new partner (David Jacobs) and they have opened an erotic dance club instead. Last night was the big opening party. If the first night was any indication, lag will be an issue. As predicted. Pics follow.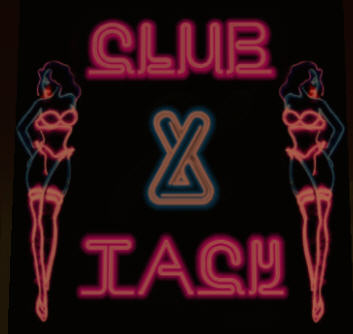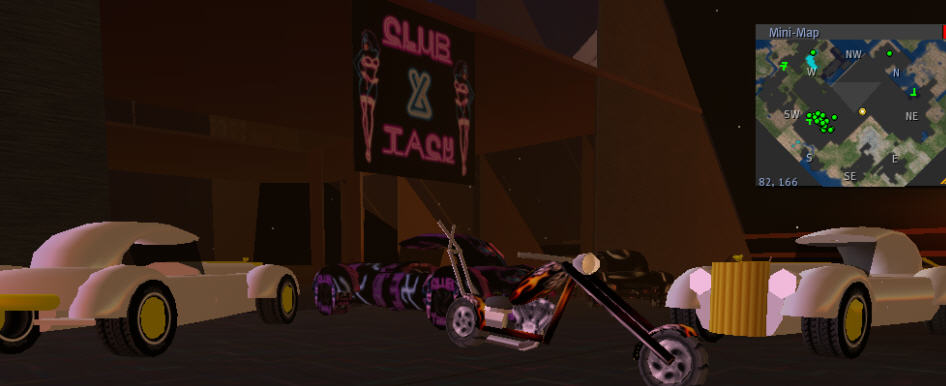 Some of the pimped out rides out front at the opening of Club X-Tacy.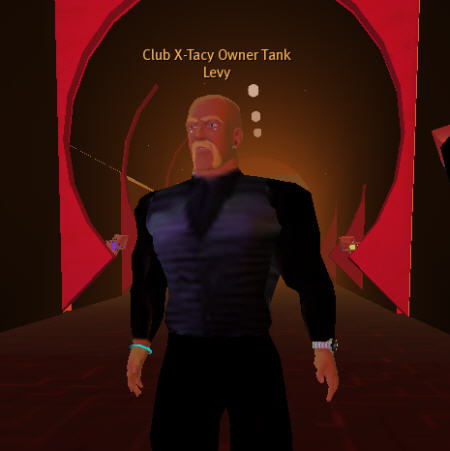 Tank Levy at the entrance to his new club.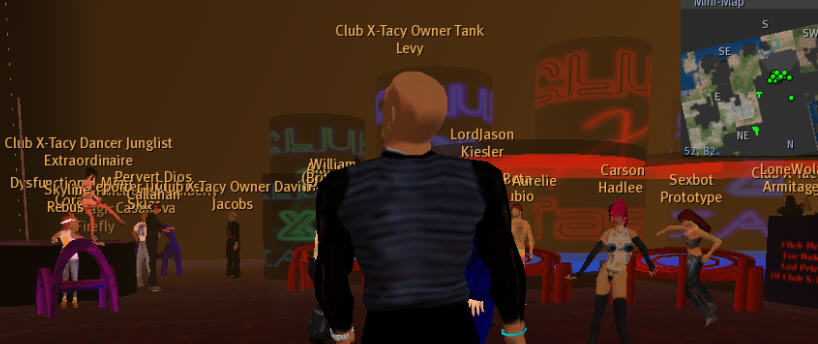 Tank surveys the crowd.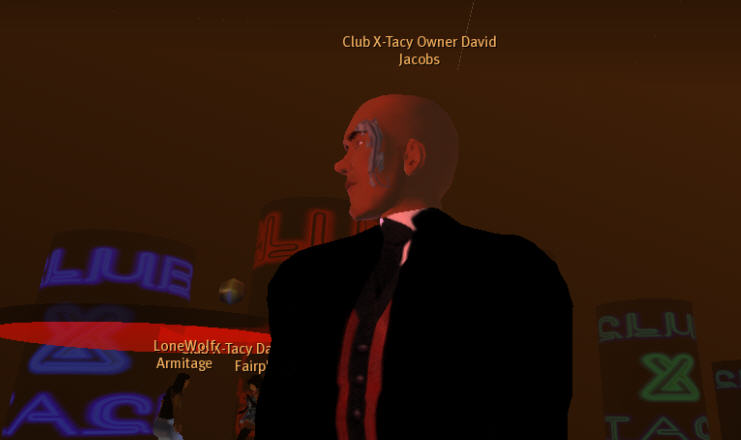 Co-owner David Jacobs.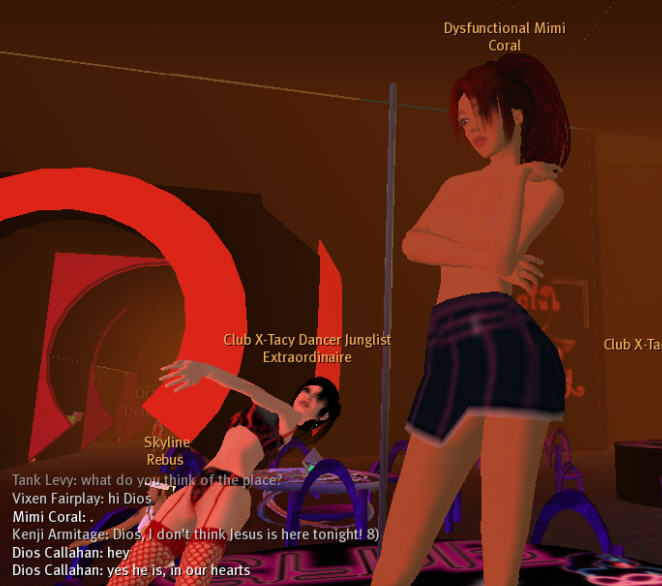 Recently cleared in the terraformational griefing of six private sims, Mimi Coral strikes an "I've seen it all before" pose as dancer Junglist Extraordinaire works the stage. Meanwhile in the background convo we can hear Father Callahan witnessing to the attendees.

Don't know what Ms. Starseeker is on, but where can I get some???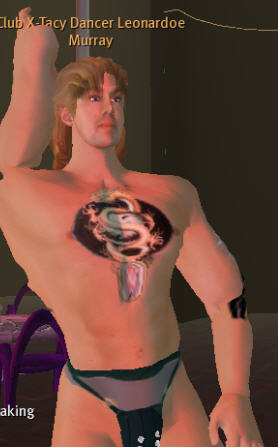 Let's not forget the guy dancers.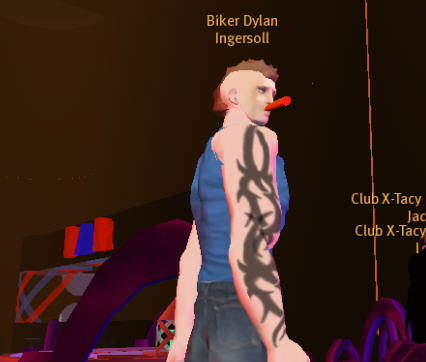 And for that matter, let's not forget the bikers.