by Alphaville Herald on 26/11/04 at 11:33 am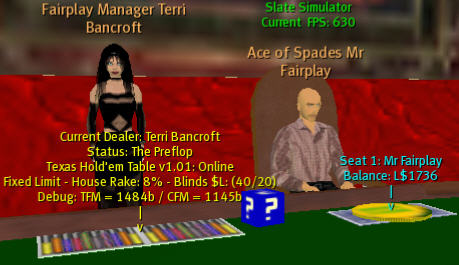 Infamous land baron, strip club/escort service operator, and virtual arsonist One Song (aka Mr. Fairplay) has finished his long awaited poker table — and the result is one of the most complexly scripted single objects in Second Life. We have seen it in operation at The Edge, and at the Red River Valley Saloon. Following are some pics to give you a taste. If you are a high roller you may want to check this out for yourself. Bring lots of Linden Dollars.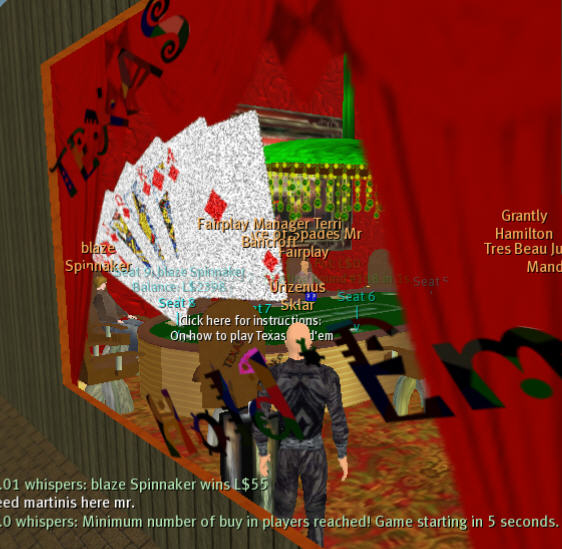 On the outside looking in at the Red River Valley Saloon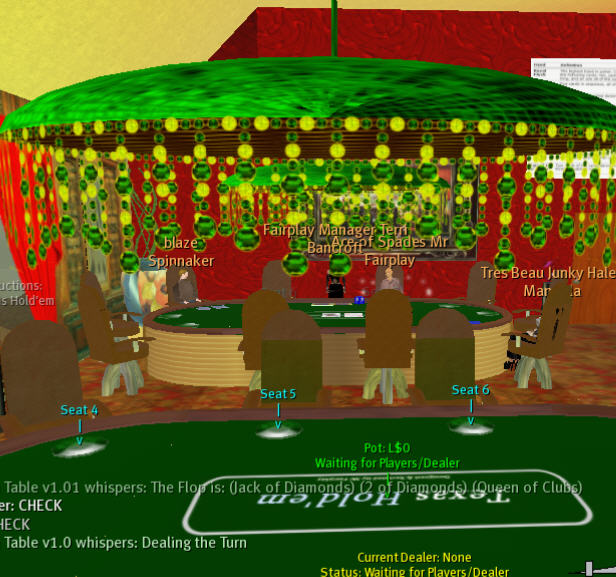 Appropriate lighting is everything — gotta save the eyes.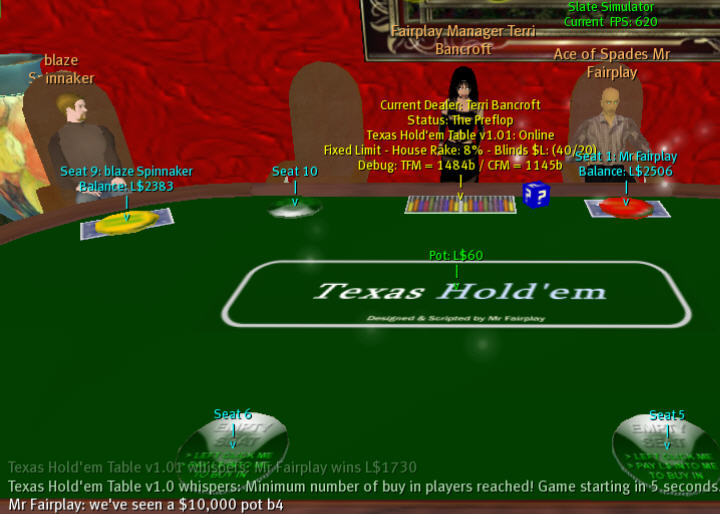 Only the hardcore players are there on Thanksgiving day, but still the pots are over 1K Lindens (around $5) — when the table fills up the pots get up to 10K Lindens, and Mr. Fairplay envisions pots of 50K ($250 US for the math impaired). But here we start at 60 Lindens. Like, nothing!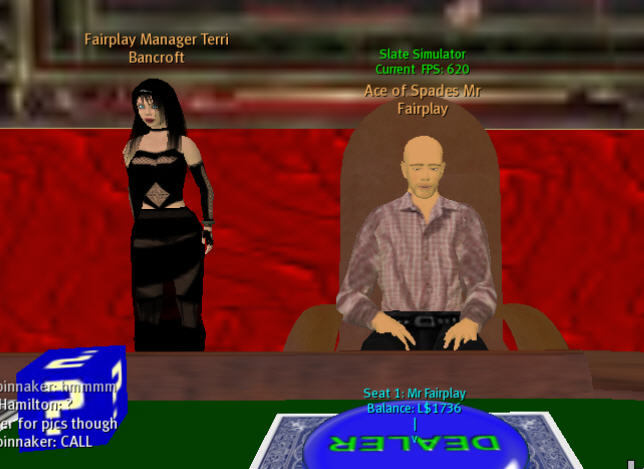 Mr. Fairplay and the very distracting manager Terri Bancroft.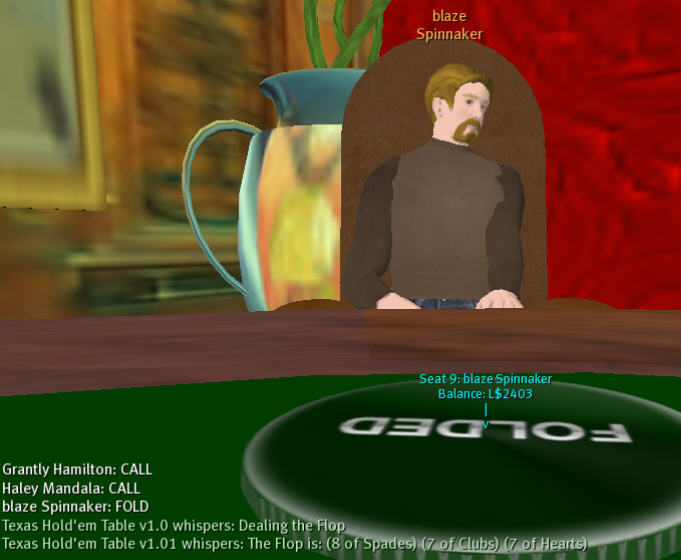 Blaze Spinakker folds.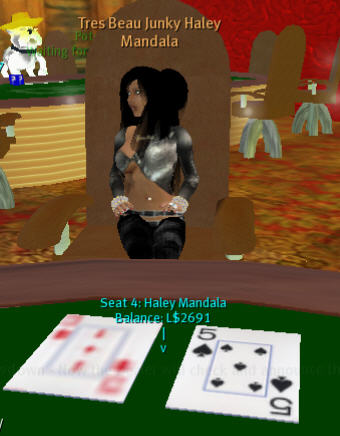 Amazon warrior Haley Mandala waits for the flop. Or something like that.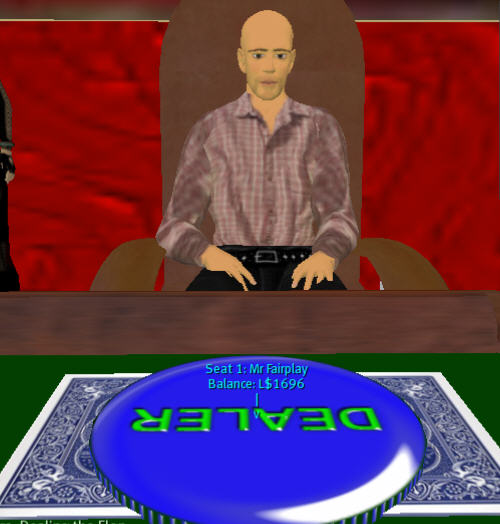 One Song/Mr. Fairplay himself. Note that he has retired his white suit for a nice plaid "red state" look.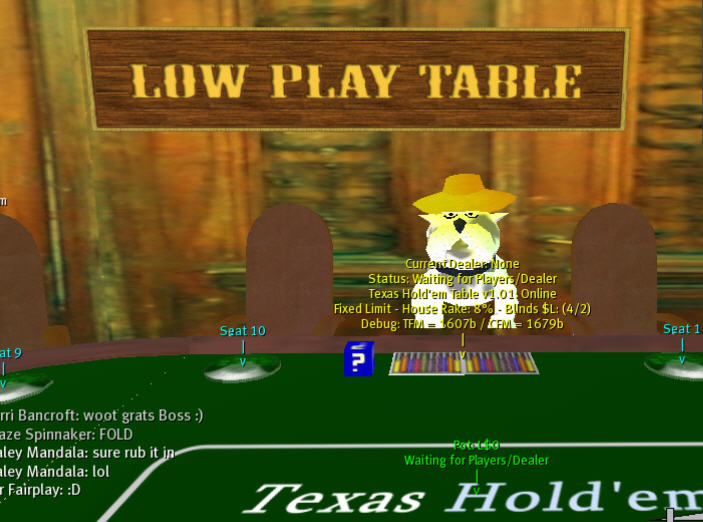 Only dogs play the low stakes table.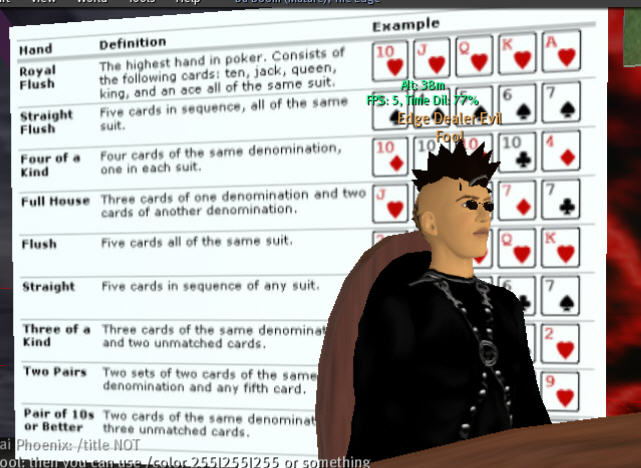 Meanwhile, back at The Edge, dealer Evil Fool holds court over a One Song scripted table.