by Alphaville Herald on 19/01/06 at 6:03 pm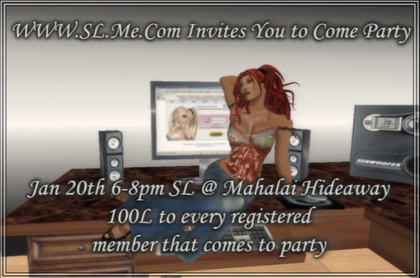 TSO refugees may remember Realsimsonline.com, which was a site that allowed TSO denizens to post their real life information (now known as first life information). Although supposedly banned by EA, the site was very popular, and there were thousands of users that posted their information there. Now Second Life has a similar option — www.sl.me.com — which allows users to post relevant information, graphics, videos, etc. The site has been holding a series of kick-off parties, with the next one coming tomorrow, Friday the 20th.
Meanwhile, realsimsonline.com is threatening to return to action in the near future, with a service not just for TSO but MMORPGs ranging from WoW to SL. Should be interesting.