by Alphaville Herald on 02/02/06 at 11:06 am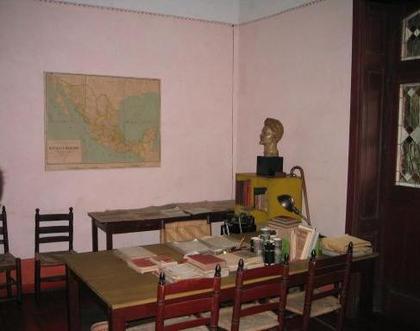 Ulrika's Office, as she left it.
This news is a bit old, but well worth pondering. Ulrika Zugzwang, the driving force behind Second Life's virtual socialist micro-state, Neualtenburg, has left the project and Second Life. Ulrika claims personal reaons, but coming on the heels of a revolt in the Party that spilled into the forums, one has to wonder if the personal reasons didn't also include a sense of betrayal. Still, all in all, a virtual backstabbing in the forums beats an ice axe in the head, which is what Trotsky got.