by Alphaville Herald on 09/02/06 at 7:44 am
by Pat the Rat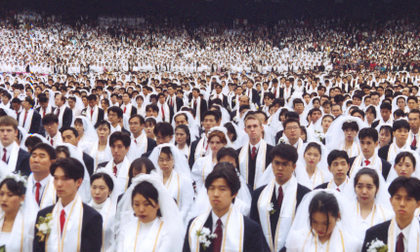 Following in the footsteps of many totalitarians and cult leaders throughout the ages like the Rev. Sun Myung Moon, Kremlindenlab has announced that on Valentine's Day, it will hold a mass wedding. The bubbling, irrepressible Bub Linden will be on hand to perform the staggering, sim-lagging event.
In a Linden forums notice, Jeska announced that 30 lucky couples (15 in the morning and 15 in the afternoon) and 2 witnesses each are invited to apply with their partners in order to be allowed to participate in the group nuptials at the Opera House on the feted Varnish and Supernova Linden sims.
So far, the response of the forums appears to be…underwelming.
Never fear, our reporter has already requested to be among those who'll tie the virtual knot…which we can only hope Minister Robin Linden will not "dissolve" if we become a Linden.
Announcing the Second Life Valentine's Day Mass Wedding
Throughout the ages, Valentine's Day has been a day where lovers let each other know their true feelings. This Valentine's Day, Linden Lab would like to welcome you to participate in the first annual Second Life Valentine's Day Mass Wedding.
Have you found the perfect Second Life Partner? Want to make it official? We are seeking out 30 couples (15 for the morning wedding and 15 for the afternoon wedding). Our own Bub Linden will perform the group ceremonies at the Linden Opera house on the sim boundary of Varnish and Supernova.
Interested in participating in this event? The first 30 couples who sign up here will be invited into a special V-Day Wedding Group. Each couple will be allowed to invite 2 guests as their "witnesses" to the event.
The Details;
- Location: Opera house at the sim boundary of Varnish and Supernova
- Time: Morning Wedding: 11am, Afternoon Wedding: 4pm SLT
- Limited to 30 couples (15 per ceremony)