by prokofy on 15/11/06 at 1:32 am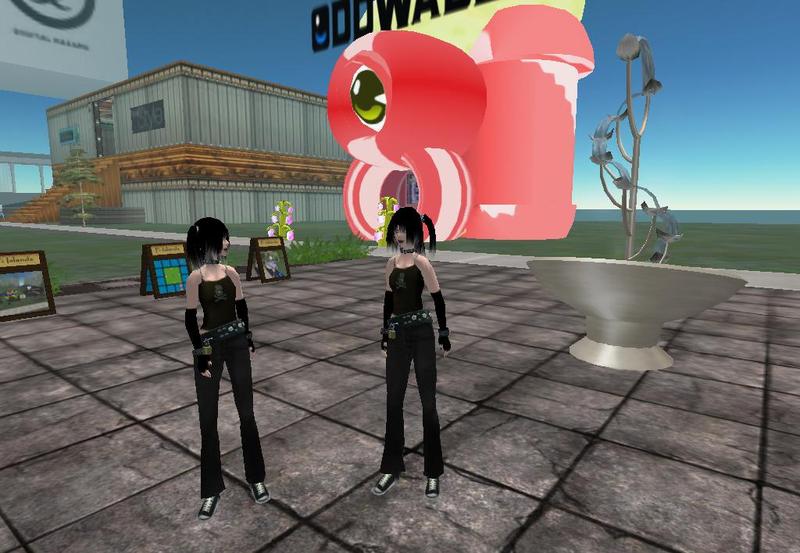 Baba Yamamoto's Bots: All Dressed Up And Nowhere to Go
By Prokofy Neva, Community Affairs Desk
Tableau tonight is dark and closed to teleportation, with only one green dot on the island map. Usually the upscale boardwalk shopping sim built in the weather-beaten Cape Cod style has a dozen shoppers browsing the stores of some of SL's finest content creators like Barnesworth Anubis, Ingrid Ingersoll, Nylon Pinkney and Toast Bard. But in protest against the CopyBot, the designers have closed their storefronts by putting their land on access-only or group-only.
All over SL, hundreds of shops — mainly of newer and smaller type of people easily intimidated by the rhetoric of liberation movements launched by reverse engineers — have shuttered their doors. Content creators of SL wanted to send an instant, sharp, and strong signal to the programmers who imagined that their hard work and creativity was something with which to goof around in a sandbox.
But has anything actually been stolen and resold? CopyBot does copy — but poorly; clothes and shapes don't save very well, and it's mainly shoes, glasses, and all typess of attachments that tend to save and render better — but without any working scripts. It will likely not affect one of SL's most-used products.
"It will copy your prim dong but it won't be functioning," Barnesworth commented dryly — though other designers were arguing in avid group chat that nothing was really safe from the replicating monster. (Picture below the fold not safe for work.)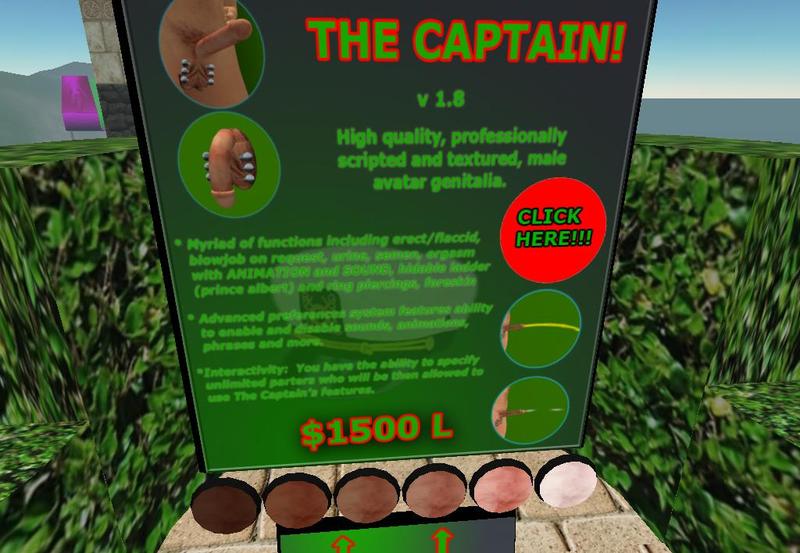 CopyBotters will find performance problems if they rip off meticulously made products like this one created by Jocko Snakeankle.
Furry heads are said not to blink; other scripted attachments are replicated but essentially hollow inside — still, the damage by the undermining of the fabric of this creators' world is still untold.
Others felt it was more of a threat. "Only scripts are safe," one prominent designer said to friends in a group chat.
Arguments proceeded far into the wee hours, with many shop owners picking up all their stuff and returning it to stores, refunding from rentals, and even vowing to leave SL — though actual damage could not yet be measured.
The LindEx jumped up (i.e. devalued) a few points as some people nervously cashed out their Lindens, but remained steady at selling rate of 278L/US $1.00, up from yesterday's close of 271 and average of 274. Lindens were said to be watching the LindEx like a hawk. At press time, 12,069 users were online, and they and others who logged on before them had spent a record $685,779.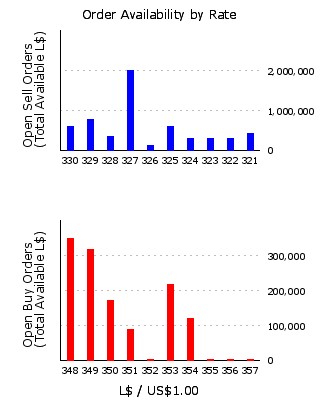 Most people had not heard of the bot, and continued business as usual — the majority of Second Lifers do not create content, but consume it. Some argued that creators would only be hurting themselves and their customers if they kept their stores closed.
For others, experiencing, or even merely thinking about, having their special persona in SL suddenly duplicated — avatars that they spend months or years honing to a unique style — was the most unsettling aspect of the bot controversy and made people stay inside to avoid being zapped.
The one item that seems to be briskly selling is the CopyBot itself; avatars close to the vendors now banned said that $70,000 in sales had been racked up today on one store alone. GeForce, a vendor who reportedly only got 20 percent of sales, was said to be permabanned or at least removed from the list; meanwhile Prim Revolution, who made the bot — and was said to be related to the banned W-Hat and V-5 groups — remained at large in SL, victory-dancing at the site of the already- sold CopyBot parcel.
Groups of residents remain bitterly divided over whether a device like CopyBot aids the imagination and creativity of Second Life, or steals and ruins it. A great deal of anger was directed at libsecondlife, in part because members blandly continued to justify their actions with the "information wants to be free" argumentation.
Some members of the 24-avatar Bots of Second Life group, only 5 of which have the title Puppet Master, were more sobered by the issue, however. Adam Zaius, long-time SL resident, island rentals manager, builder, and scripter, told the Herald, "Copybot has huge ethical liabilities attached to it – and as a consequence, I personally believe it should never have been released into the publically accessible code branch."
"LibSL on it's own is not necessarily evil – there is a great deal of good that can be done with it," said Adam. "But like all things, any powerful tool can also be used for great harm; and I think a few of the developers need to learn a bit of common sense about what people are really going to do with things."
Examples of positive use of libsl cited by Adam including the ability to make ban lists longer than 60 and lists that would time-out bans; and also improve search capability to get around the lagging and clunky inworld SL search.