by prokofy on 16/11/06 at 4:01 pm
[Editor's note/Correction: Contrary to some passages in Prokofy Neva's Op/Ed piece below, the Electric Sheep Company informs us that it does not have a real-life apparel retailer as a client and was not involved in the creation and distribution of CopyBot or the Mannequin avatars. (See comments from two Sheep, Giff Constable and Satchmo Prototype, below.) The Herald continues to investigate the CopyBot story and will bring you further details as and when they become clear.
-- Walker Spaight]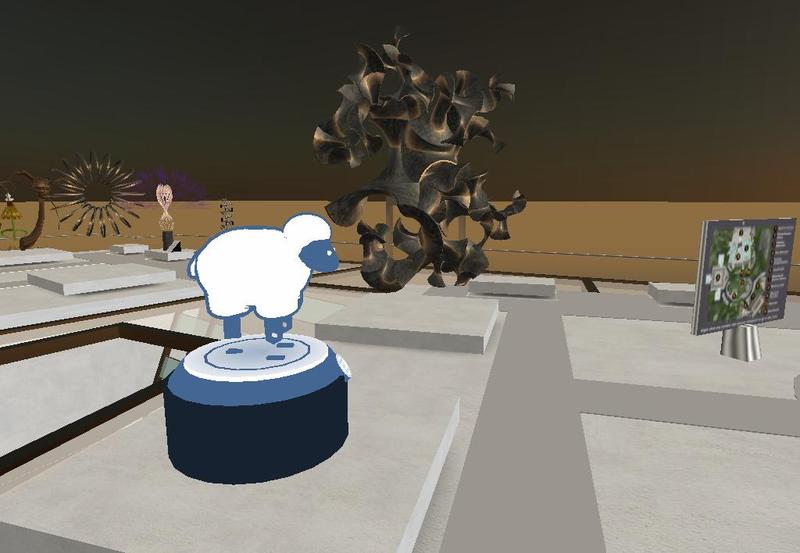 By Prokofy Neva, Community Affairs Desk
Somehow, in the welter of suddenly published chat logs, "reorganizations" that appear to signal resignations from libsecondlife (we're told John Hurliman has stepped down and another prominent figure is in the wings to leave, too), and sordid tales of silencing people with bribes — there's a bit of news that somehow isn't bubbling to the surface.
And that's the motivation for this caper with all the Bots. It seems that the Electric Sheep Company had a big client — a RL apparel store. They wanted to realize that Big Business dream we've heard of so many times, that involves having your avatar enter a 3-D virtual store and try on clothes to see what they're like. Of course, us SL worlders always found that a kind of dorky idea because what person in their right mind is going to make their actual RL person's figure as a fantasy avatar?!
The lure is great, however, so this big customer — in a rush — asked ESC to perform the magic, and they turned to libsecondlife, which they already had a relationship with. Have you seen the numerous avatars with the first name Mannequin in the list, born November 7? Are you now doing the math?
The mannequins are the CopyBots products, of course, a job that was evidently taken on commission, a bit of a wild card, since we're always led to believe these l33t haxxors are supposedly voluntarily, crowdsourcedly, working for the Common Weal as Raph Koster is now putting it.
We never did hear what the apparel store got in the end — an army of creepy mannequins that might rustle in the closet like the Bot Boy replicas in that movie A.I.?
But you start to get the idea, perhaps. The anti-Bot demonstrations maybe don't belong in front of the libsecondlife building in Hooper, or even on Sheep Island, but at a RL store that might be in Tokyo or Brooklyn. Along with a RL-size boycott of RL goods to express your distress and indignation at what has happened in SL.
It seems clear to me what did happen, no matter how much Hamlet Linden describes it as the happy-go-lucky hijinks of his hip pals, or how much Gwyneth Llewelyn relates it as digital heartburn and inevitable Stage of History.
The point is, if we were all supposed to be shills and be beavering away making this stuff for pennies, so that Big Business could come in and render our products pointless AND cream off the best and talented programmers and also pay them at whopping rates dwarfing our world, then…why didn't they tell us? They could have said it was more like The Sims on Line, where you can grind away on the jam-maker and then when you get like 200,000 Lindens you *might* be able to get them sold on ebay for like $20 US lol just as an account credit that's a contribution to your long-awaited purchase of the complete set of Time Tunnel reruns.
So where are we now? We're nowhere. We can continue business as usual — and I actually advocate that. I always think horizontally, we need to go on making the world, stepping literally around the bots thrown at us, as an important cross-purpose to the Lindens' and FIC's vertikal, or top-down power structure.
I don't like the idea that 649 seamstresses in STOP THE BOT!!! have to die for the greater glory of the platform and the glory of metaversal consulting companies to make a buck — that's just injust. A RL store needs a cool toy for its mannequins, and we have to witness the destruction of our world?!
You don't have to imagine SL being a little protectionist snow-globe to simply ask for fairness, equal partnership, and accountability. That's been sorely lacking.