by prokofy on 26/12/06 at 4:24 am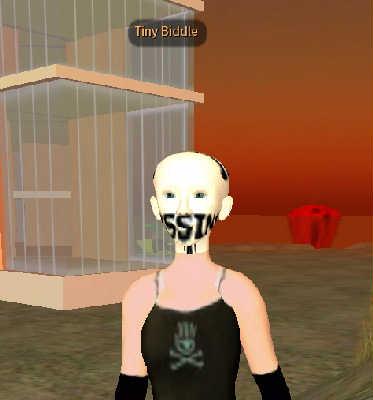 By Prokofy Neva, Dept. of Rumours, Conjecture, Conspiracy Theories, and Inside Dope for Inside Dopes
You've seen CopyBots. You've seen anti-CopyBot spamming defeaters. You've seen anti-anti-CopyBot defeaters.
And now…you can see hordes of spam CampBots…like zombies…with Greek names! Surely there's an ageplay/furry angle in here, too — we're working on it!
Word is starting to perk up from the grid in the last week of legions of silent bots with names that sound like college fraternities, moving into camp-chair sites, filling them up, draining all the Linden dollars out of them…and then never spending on the casinos. They also don't return IMs or reply to requests for friendship. They don't talk. When owners eject them, they clump together at the edges of sims and begin to ghost and then respawn. Many are dressed alike.
Clarrice Claridge, co-owner of the Emerald Falls Casino and Games in Pruni, first spotted the "bots" last week and called the Herald to find out if we knew anything. She described several dozen odd avatars with pale faces….
…many with Greek names like "Delta" or "Omega" and the newest surnames, some in groups of 4 with the newest names, with birthdates of December 14.
Clarrice's partner and co-owner, Detroit Oe, posted an account of the bots to warn other merchants at Slexchange.com He published a list of the names of avatars he alleged were bots, including Psi Biddle, Theta Schnabel, Gamma Sellers, Lambda Dean and many other "Greeks".
Some of these avatars were online tonight and remained unresonsive to IMs, but appear to have moved on from Emerald Falls to other camping venues; not a single one is present now at Emerald, though they have been there for days, owners and visitors said.
Detroit's warning predictably met with a slew of hate posts about camping in general — there was little sympathy for an establishment that had upwards of 50,000 traffic most days and was ostensibly achieving their numbers through chairs, paying people to sit.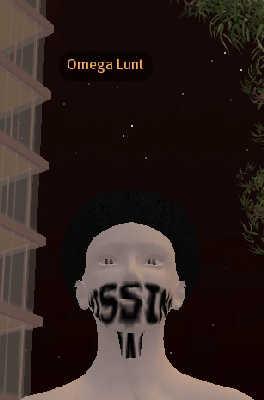 Clarrice made an interesting rebuttal to camp-haters by saying that she had a list of regulars who socialized, other attractions like skating and a train ride on her property, and owned most of the sim. And she also pointed out aptly that her campers are feeding the rest of the economy, not only her casino.
"I look at it this way, if I walk around and see campers at any place and they have prim hair, designer outfits, bling, poofers, sparkly shoes then they have been spending those Lindens they make at others shops. If I see default avatars sitting there it just makes me as mad as the next person about camp," she said.
It's not know if libsecondlife or any other scripters' group has devised a way to log on bunches of avatars and have them camp for dollars and stay on 24/7; these days, with the rule against more than five alts now overturned, all bets are off, and you may not need any bot device in order to quickly create dozens of accounts and log them all in on one computer or a network or through groups of friends. Lindens have been alerted to the situation with the multiple alts appearing at camp sites, but appear not to have taken action.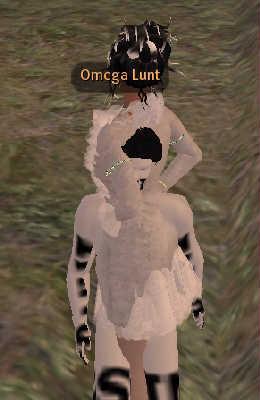 In The Sims Online, we all got used to these bot pizza parlours where 4 roomies would move in with identical outfits and names, never talk, and answer IMs with the same taglines over and over again. They would keep their lots locked, or if they were opened, when you visited, they never interacted. You began to get suspicious about them when you kept IMing, and even if they fell off their routines, passed out, and were lying in a pool of their own pee and crying, they'd keep IMing the same iditioc tagline to you about happy pizza time.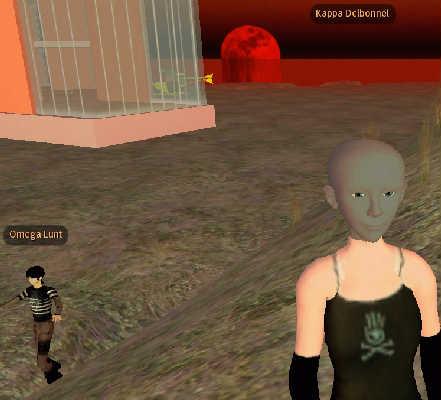 It strikes this conspiracy theorist that there could be more method in this madness. Of course, the most likely hypothesis is that the campbots are just kids with a new gold-farming scam. But if ever the Lindens (or their close winking and nodding friends in various scripters and developers groups) were to devise a really thorough and effective way to end the camp scene, it would be by logging on to the grid massive numbers of alts to camp and suck up dollars. If they methodically filled up every casino sim to 40 and kept all the chairs at the slots filled — yet never played the casino games and never bought a single thing from the vendors — they'd force owners to go broke. A few days — weeks, tops — of that kind of over-camping at the top 20 list and they'll have the camp-chair kings screaming "uncle".
To be sure, then the socializing and ready cash they supplied for new residents would likely be missed. We'll wait to see whether these frat-bots ever surface at any more casinos and become more than one business' nemesis on the premises.